How Do I Get into PHP Software Development?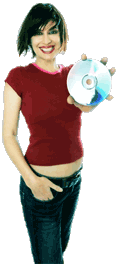 Before beginning PHP software development, it is important to understand basic Web technology, design, coding, and blogging. Classes, online resources, and books can help you learn this programming language. Using PHP, you can create applications for your portfolio. Work can be found through traditional employment means, as an independent contractor, or by starting your own business.
You can learn PHP software development by taking instructor-led PHP training either online or at a physical location. The Internet offers free resources, including self-paced tutorials and videos. You can also buy books and learn from them.
Instructor-led online classes are good options for people who need scheduling flexibility while still having an instructor guide their learning. While less flexible, physical classes allow students to talk directly to the instructors, and the additional guidance can be important to many students. Community colleges and other educational organizations may offer both online and onsite classes.
If you have a background in web design or development, or strong technical aptitude, you may be able to learn PHP software programming by using resources available on the Internet. A number of web development websites have created training materials, such as tutorials and videos, that will help you learn this scripting language. Many books have been written about PHP software development, and if you prefer to learn through books, this is an ideal option.
Along with learning PHP, you'll want to gain experience working on actual projects. Whether you are taking formal classes or learning on your own, look for opportunities to create your own PHP applications. You can also gain experience by seeking internships or volunteering.
Strive to work on a variety of PHP software development projects. These can become part of your portfolio. An effective portfolio will demonstrate an assortment of skills.
You have a number of options when you are ready to look for work in PHP software development. If you are currently working as a web designer or developer, your employer may be able to give you PHP software development work. To find a new employer, you can respond to employment ads or send your resume to firms you are interested in working for.
If you prefer to work as an independent contractor, you can seek work through online job boards. Ensure the job board is reputable, that you understand how you will be paid, and how any work-related disputes are resolved. Though the pay through an online job board may be lower than traditional employment, some developers appreciate working from home.
Another option is start your own PHP software development business. Write a simple business plan to help think through your venture. You may choose to create custom applications for specific clients or develop applications, such as blog plugins, that can be used by a number of customers.
Woman holding an optical disc