How do I get an Online MBA?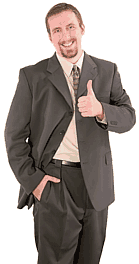 An MBA is a graduate degree called a Master's of Business Administration. It is a much sought-after degree for anyone working in a corporate environment or having anything to do with the various aspects involved in running a business. Though other graduate degrees are entered directly after receiving an undergraduate degree, those seeking an MBA usually obtain several years of business experience before applying. Since this experience is frequently required for admittance to an MBA program, many now choose to keep current jobs while completing the degree and opt to attend part-time programs such as an online MBA program.
The first step in getting an online MBA is gaining admittance to one of the many reputable schools that now offer such programs. Obviously, the first requirement is an undergraduate degree, and the next is business experience. Many students will first receive undergraduate degrees in a business related discipline, though this is not always a requirement, especially if one acquires business experience before applying. The most important detail is selecting a program that is specific to the plans of the individual. Many online MBA programs have a specialized focus such as finance, management, or marketing.
It is essential that an online MBA program be accredited as well. There are different types of accrediting agencies including regional, distance learning, and professional. Regional accreditation should be given by one of the six regional agencies: Middle States Commission on Higher Education, New England Association of Colleges and Schools, North Central Association of Colleges and Schools, Northwest Association of Accredited Schools, or the Southern Association of Colleges and Schools. Professional accreditation for business schools is given by The Association to Advance Collegiate Schools of Business, and the Distance Education and Training Council is the accrediting agency for distance learning.
Once an online MBA program has been selected, it is key to determine the specific requirements as each school will have unique criteria. Some schools may not require an undergraduate degree in business, but they will require specific course prerequisites. These classes will have to be taken before a program begins, or concurrently after the program has started. Many schools also require certain grade point averages, high standardized tests scores on either the GMAT or GRE, and professional recommendations. If foreign students wish to attend an online MBA program based in the United States, they will likely have to achieve a specific score on the Test of English as a Foreign Language (TOEFL) as well.


Businessman giving a thumbs-up