What is the Graduate Management Admission Test?
The graduate management admission test (GMAT) is a standardized test used by business schools as a method of determining the level of qualification an applicant possesses. Different schools rely on this test to different degrees, and so the graduate management admission test is usually combined with other materials in an application, such as a statement of intent and a resume. A small consortium of schools began developing this test in 1953, and the first test was administered in 1954. The test itself consists of three different sections, which cover analytical writing, verbal skills, and mathematical skills. As of 2010, the graduate management admission test can be considered one of the most ubiquitous admissions requirements among business schools in the United States of America.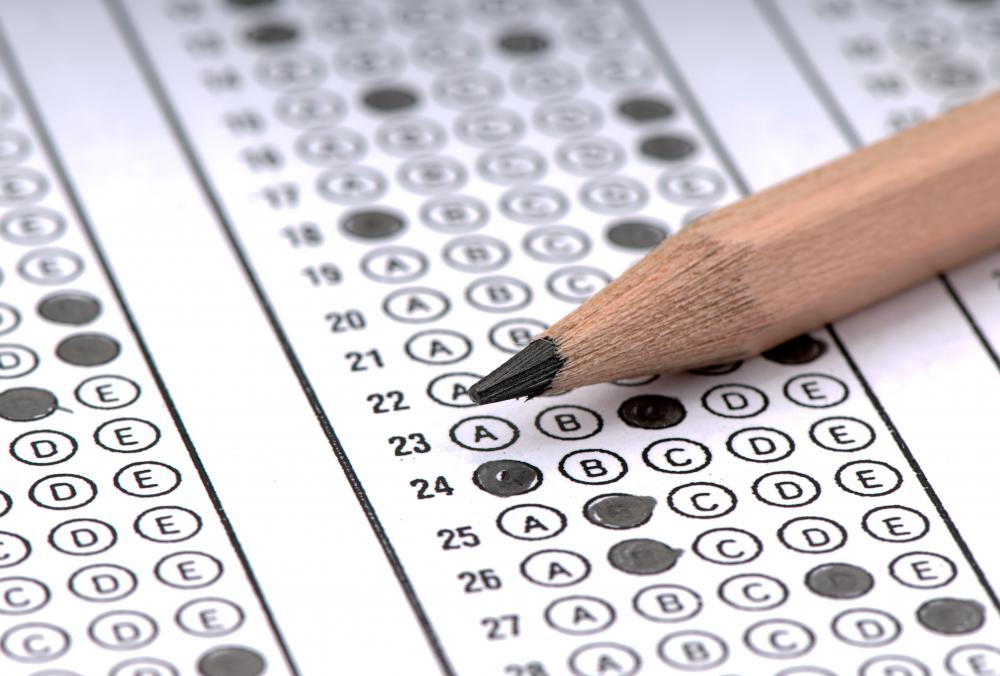 Schools that ask for scores from this exam are typically looking for a standardized measure of an applicant's potential for success. The different sections of the graduate management admission test are intended to survey the test taker's relevant abilities. In the analytical writing section, for instance, one writes two essays that are evaluated by two readers who grade the essay using strict measures of quality. The verbal and mathematical sections are multiple choice and are graded by computers.
Most of the problems on this test are similar to problems in other standardized tests. For the math section, a test taker should be prepared to answer problems dealing with algebra, geometry, and basic mathematics. In the verbal section, knowledge of the English language, logical reasoning, and reading comprehension are all tested. One type of question that appears on the graduate management admission test is unusual among standardized tests and is called a data sufficiency question. These questions have an unusual format and should be studied carefully before taking the test.
Scoring of the graduate management admission test is on a scale from 0 to 800. The test typically takes around four hours to complete, although some people are able to finish it faster. Test takers usually answer questions at a computer, although there are provisions available for various disabilities. Two optional breaks are offered during the test, and these are usually regulated by the exam provider to prevent cheating.
Given that the exam itself is always adapting to best evaluate test takers, the graduate management admission test is not a static work. Rather, it is constantly being developed and improved. One area that is always being updated is the way in which test takers are prevented from cheating. Many different technologies are not allowed in the testing area, and identification procedures are improving as test takers find new ways of cheating. Whether or not one believes in the value of standardized testing, having a good score on this test can be the difference between getting into a good school and being rejected.
By: Lorelyn Medina

The GMAT is a standardized test used by business schools to determine an applicant's aptitude.

By: uwimages

The verbal and mathematical sections of the GMAT are multiple choice.