How Do I Get a PhD in International Trade?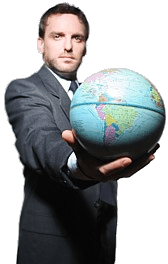 Earning a Doctor of Philosophy (PhD) in international trade usually requires many years of education. First, you will have to complete a high school education and then spend about four years in college to earn a bachelor's degree. Next, you will typically have to spend another two years earning a master's degree. Then, you'll use your grade point average (GPA), standardized testing scores, and essay writing skills to gain admission to the doctoral program of your choice. Finally, you will generally spend at least three or four years studying such subjects as international economics, foreign investments, and trade theory in an effort to earn a PhD in international trade.
The first step in earning a PhD in international trade is usually completing the prerequisite education. For example, you will likely need a high school diploma or an equivalent certificate as well as a bachelor's and a master's degree to move forward with this type of PhD program. You can generally earn your undergraduate degree in just about any major you choose, but many post-graduate schools prefer candidates with business or fiance-related master's degrees for admission to their doctoral programs.
With the required level of education completed, you will typically have to begin a competitive application process to gain admittance to a doctoral program. Most schools will consider your GPA as well as the results of standardized testing when evaluating you for admission. In some cases, you may also have to write an essay and participate in an admissions interview process as you work toward acceptance. Each educational institution will likely have a unique selection process, however.
Once you are admitted to a PhD in international trade program, you will likely have to take a range of courses, participate in independent projects, and prepare a dissertation as you work toward graduation. The course list may vary by program, but many institutions offer similar classes. For instance, you will most likely have to complete classes that cover such subjects as international economics and trade theory, industrial organization, and mathematical economics. You may study international monetary and trade theory and foreign investment as well. Additionally, your studies might include import and export processes and challenges business face when conducting business internationally.
The amount of time you will need to earn a PhD in international trade will likely depend on where you choose to attend school. Often, however, students need at least three or four years to complete a doctoral program. If you do not work toward this degree on a full-time basis, however, you may need several additional years to earn a PhD.


Man holding a globe