How do I get a Legal Secretary Job?
A legal secretary performs clerical and administrative work for a law office or firm. Generally, the position is more detailed than typical secretarial work, and requires some understanding of the legal system. Finding a legal secretary job can be difficult, but with perseverance and the required skills, searching can lead to a rewarding career.
A legal secretary job requires all the basic skills of an administrative position. Candidates should be computer literate, excellent typists, possess customer service skills and be familiar with basic office machinery such as copiers and fax machines. Good organizational skills are also vital to a legal secretary job. Many jobs for legal secretaries also require several years of administrative experience, to guarantee a new secretary can find his or her way around the office with ease.
In addition to basic skills, legal secretaries must be well-versed or trained in the world of law. While formal legal training is usually not required, a legal secretary job usually involves understanding basic legal terms, common forms, and basic ethical rules. It is important that a legal secretary be discreet and emphasize confidentiality; talking about a case from the office can result in compromising the law firm.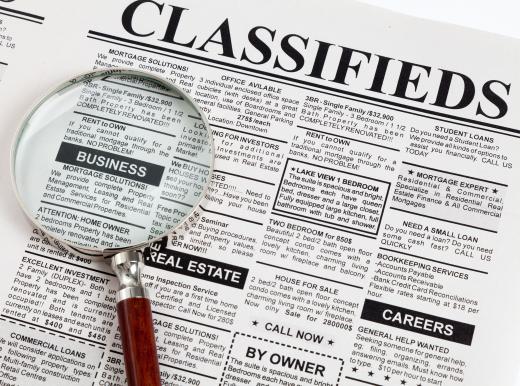 Some community colleges and trade schools offer certificate programs for legal secretaries. This can be a great way to receive the basic training required for a job. While a certificate program can be helpful, be aware that many jobs will want practical training as well as theoretical knowledge. Even working two or three days a week in a small office can help to meet work experience requirements.
Legal secretary jobs are often listed in classified ads, either in the newspaper or online. Check job descriptions carefully to ensure a match between prerequisites and personal skills. When possible, try to drop off resumes or applications in person; giving the law firm a face to attach to a name may increase chances of an interview.
To get a legal secretary job, it is important to appear professional. Law firms want staff that will enhance the reputation of their company, and the key to landing a great job may be a professional appearance. Take the time to review applications and resumes for any grammar or spelling errors, and consider printing resumes on good paper at a professional location. Arrive at interviews on time and well-groomed, and be prepared to answer questions relevant to work history and career plans.
AS FEATURED ON:
AS FEATURED ON:






By: Elenathewise

Legal secretaries often have an associate's degree.

By: Feng Yu

Many jobs are listed in local newspaper classifieds.

By: 22 North Gallery

A prospective legal secretary should show some understanding of legal terms.

By: Tiler84

Familiarity with operating standard office equipment such as copiers is an essential administrative skill for a legal secretary.

By: taka

A legal secretary should have advanced skills in word processing, spreadsheets, and presentation software.