How Do I Choose the Best Wood-Engraving Machine?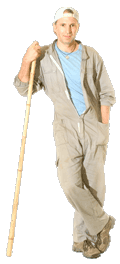 There are many different wood-engraving machines on the market, and the variations between them can make it difficult for the hobbyist or professional to choose the right machine. On the machine side, a wood-engraving machine may have simple programs that function like printers, or complicated computer numerical control (CNC) units that are better for precision cutting but difficult to operate. Other aspects of the machine include its size, the wood shape, what wood can be engraved, and the cut types.
One of the defining aspects of a wood-engraving machine is the program associated with it. Modern engraving machines use a laser cutter and need a program to run the cutter. Simple systems allow users to upload an image and then engrave the image into the wood. Complex engraving systems require that the engraving operator have specialized CNC knowledge and know how to input appropriate coding for the cuts. The simple systems are better for people who are new to engraving and don't need custom cuts, while the CNC program is better for experienced operators who make their own designs.
Engraving size and platform size must be considered before getting a wood-engraving machine. The engraving size may be slightly smaller than the wood size and includes how large the engrave can be; the platform size is how large the wood can be. Hobbyists will normally need smaller machines, but a professional may need a larger machine, especially if the engraving machine is being used for a business engraving service.
The wood's shape is similar to the size consideration. Some engraving units are able to use only flat pieces of wood, while others can engrave into complex pieces of wood like cabinets or gunstocks. Units that can use complex pieces of wood will normally have more sophisticated programs and will cost more.
Most wood-engraving machine units can cut into a range of different woods, from soft woods to hard woods. Older units and specialized engravers may only be able to cut into a specific wood or wood hardness. One should consider what woods he or she will be cutting into frequently if this becomes an issue.
Wood engraving machines have different cut types depending on the image and the cutter type. The two main cuts are vector and raster cuts. Raster cuts are not as deep and are generally just the outline, while vector cuts are dark. Both of these are more common in CNC machines, because the simpler types just mimic images as they are. A proper wood-engraving machine for a professional should be able to use both of these cut types, depending on the needs of the engraving operator.


Worker