How do I Choose the Best Wireless Home Security Camera?
Finding the right wireless home security camera means taking many different factors into consideration, such as battery life, transmission quality, protective casing, and display or recording medium. Cheaper systems may save you money, but they may also be more unreliable. You may not need to purchase the top wireless home security camera, but you will want to make sure it is reliable.
The first thing to consider when looking at a wireless home security camera is the transmission distance and reliability. Reading reviews, whether they be from professionals or from others who have bought different cameras, is often a good place to start. Be careful with reviews, however. Some individuals may be paid to go online to different sites and post favorable reviews, so making sure that there is a diversity of opinion is important. The manufacturer should list the maximum transmission distance in the specifications for the wireless home security camera, but that distance is usually with a clear line of sight.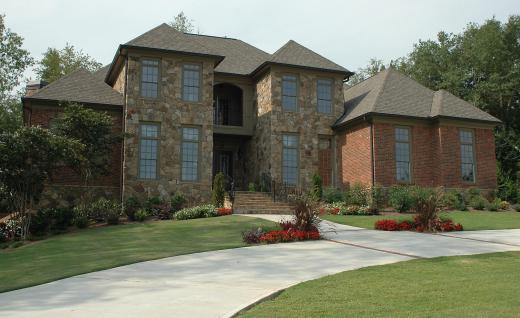 With no wires for power, the wireless home security camera will require a remote power source. While most individuals may not want to change out a battery every day, that may be necessary with some cameras. Some wireless systems may also use solar power to recharge the battery pack during the day, which creates an added convenience for the user. No matter what system you choose, make sure it has at least enough battery life to make it through the hours it is needed most, which is typically overnight.
If the camera is going to be placed outside, then there is a chance that it could be damaged by wind or moisture. That is why many outdoor cameras are housed in a tough outer casing. This protects the camera not only from weather elements, but also from vandalism. A camera with a protective casing may cost more, however, and you may be able to opt for a less costly option if the camera is going to be indoors or on a porch, where it has some protection.
The recording and display media are also important when considering wireless home security camera systems. Many people may opt for a closed-circuit television display. An option that is becoming more popular is to record the images to a hard drive for later playback once the owner discovers a problem. Consumers may also choose videotape and DVDs for this purpose.
No matter which wireless home security camera you choose, it is always advisable to work with a reputable company offering a trial or return period, and a warranty that is favorable to the customer. Until the camera is actually installed, you will not know whether it suits your needs exactly. Therefore, having a time to test the camera is very important to make sure that it suits your needs.
AS FEATURED ON:
AS FEATURED ON:






By: itsallgood

Home security systems can be costly, but they are usually worth the investment, especially in nicer homes that are prime targets.

By: Brian Jackson

Good home security equipment will stand up to poor weather and record clear images day and night.