How do I Choose the Best White Wall Sconces?
When you are shopping for white wall sconces, there are several options to choose from, including classic, vintage candelabras and contemporary fixtures with oblong, hexagonal or triangular shapes. If you want to create a softer atmosphere in a room, you may want to look for matching antique candle sconces in pale white. Depending on where you want to install your white wall sconces, you will want to think about what finish best matches your decor, either glossy or matte. Wall colors may also play a part in your decision as these sconces may dramatically improve the look of your room and call attention to your walls. You will probably need to think about wiring needs too, if easy installation is important to you, maybe a candle sconce is the best choice.
White wall sconces can not only add to the lighting in your room, but may also prove to be conversation pieces. For instance, sconces that are in the shape of a seashell might be a good choice for a beach house or a spare bathroom that you want to brighten up. There are also elegant sconces meant for a more formal room, such as upscale white chandelier sconces with crystals. For a more diffused light, white wall sconces with frosted or cobblestone glass may be the right choice. On the modern end of the spectrum, there are tiered sconces, half moon shaped lights or white wrought iron fixtures with two-armed reading lamps.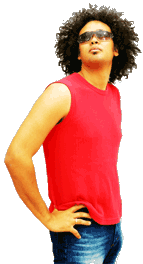 A candle sconce, which can be vintage, modern or even vintage style might be a nice addition to your room. This kind of sconce can be a stress free choice, especially if you prefer an installation that doesn't require wiring. There are different materials to choose from, including painted metal or wood, china or glass. Candle sconces tend to be a popular way to create a warm atmosphere in almost any style of home.
If you choose a wooden sconce, you can choose either glossy or matte finish, depending on where you plan to put the light. In a bathroom or kitchen area, you may want to go with a glossy finish, since these rooms are often painted with glossy paint and have shiny surfaces. A matte finish may be better suited to a living room, dining room or bedroom. Whichever finish you choose, if your room has walls that are painted with dark or vibrant colors, the sconces may be particularly striking in contrast. Of course, matching colors shouldn't be an issue, since white tends to go with just about everything.
AS FEATURED ON:
AS FEATURED ON:






Man with hands on his hips