How do I Choose the Best Contemporary Wall Sconces?
Choosing the right contemporary wall sconces may seem like a daunting task, but the process is relatively easy if you consider a few basic factors. Chief among the points to consider is the materials used to construct the sconces. Along with the type of materials used in the construction, factors like the design, scale, and price of the sconces is also important to making the best choice for your space.
For contemporary wall sconces, the range of materials used often is directly influenced by the design itself. This means that some sconces will utilize clear glass in the design, or go with smoked glass or milk glass as part of the overall presentation. Along with the glass, some sconces will make use of durable metals, or some type of wood. Consider the other materials and textures in use within the space that will be the new home for the sconces and incorporate those elements into your choices. As a result, the room will remain unified and the new additions will blend into the décor with ease.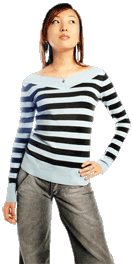 It is also important to consider the scale of the contemporary wall sconces before making a final selection. Sconces that are too small for the space where they are mounted will seem lost and not be very attractive, even if the sconces themselves are very interesting pieces. In contrast, contemporary wall sconces that are too large may overpower the room, making it seem cramped and less inviting. Choose the size of the sconces to accentuate the other elements in the room and you will be much happier with your purchase.
Unless you have an unlimited budget to devote to household décor, the price of the contemporary wall sconces will be a point to consider. If you are having difficulty finding the right sconces in furniture stores, consider some of the less expensive options. These include looking at sconces offered in discount retail stores, or possibly spending some time in thrift stores.
You may even find the ideal contemporary wall sconces at a yard sale or an estate sale. While the latter two options may require that you clean or possibly paint the sconces to match your décor, the savings can be worth it. In addition, you may come across sconces with a contemporary flair that are different from anything you currently see in the stores, allowing you to enjoy one more element in the room that is unlikely to be found in the homes of your friends and associates.
AS FEATURED ON:
AS FEATURED ON:






Woman with hand on her hip