How Do I Choose the Best Wardrobe Knobs?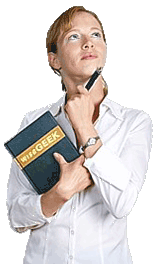 When choosing wardrobe knobs, you should take the time to view many different options. Although they are such a small accessory, wardrobe or cupboard knobs can really change the overall look of the storage piece. Make sure to choose a large enough wardrobe knob so that it's easy to open and close the doors or drawers. Consider the color of your wardrobe as well as the weight of the doors when choosing knob hardware.
Lightweight plastic knobs may not be sturdy enough to let you easily open heavier wardrobe doors. For these, you may want to select heavy duty metal wardrobe knobs. A wooden knob design may work for a solid wood wardrobe; for a well-matched look, keep the new hardware in the same tone and grain style. Whatever type of material you choose, check to be sure the mounting hardware on the other side of the decorative knob front is the right length for the thickness of your wardrobe doors. The width of the decorative knobs should also not interfere when you open or close the wardrobe doors. If the holes are drilled too close to the center of the wardrobe where two doors meet, you may be better off choosing vertical handles rather than knobs.
At the other extreme, avoid choosing wardrobe knobs that are too small, as it may take extra effort to open the cupboard doors or drawers. It may also be painful on the fingers, especially for those with arthritis, to have to grab furniture knobs that are too small for large pieces such as wardrobes. Don't choose the types of knobs designed for small drawers unless you have that kind of storage in your wardrobe.
While choosing a wardrobe knob material that closely matches the color of the storage piece can be a good idea, it can be interesting to use contrasting looks. For example, black hardware on a red metal wardrobe can look striking. Silver-toned wardrobe knobs can set off dark, cool wood very attractively. If the wardrobe is for a child's room then you may want to choose brightly colored furniture knobs.
There are also many one-of-a-kind artistic or whimsical knobs or pulls for wardrobes available. If your interior design is unique and creative, you may want to pick art glass or ceramic wardrobe knobs. These knob designs are often multi-colored and may have an unusual shape rather than the typical round one. If the room the wardrobe is in has a running theme or motif, consider knobs to tie in with it. For instance, for an ocean-themed room, you could select seashell, starfish or sand castle furniture knobs.
Woman holding a book