How Do I Choose the Best Trundle Bed with Drawers?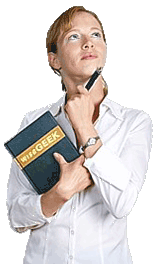 A trundle bed is a convenient way to allow for plenty of sleeping space for guests without taking up too much space for storage of the bed. A mattress mounted on a movable frame will slide underneath another mattress mounted on a frame, thereby allowing one of the mattresses to be hidden when not in use. Unfortunately, this design can eliminate some storage possibilities, as the second mattress will take up the space beneath the first. A trundle bed with drawers, however, can still offer some storage space. Choosing a trundle bed with drawers starts with determining what your size requirements are, as well as any space limitations in a room.
It is a good idea to choose a tall trundle bed with drawers to allow for the most storage space possible. Raising the upper mattress higher off the ground allows the lower mattress to be similarly raised; this, in turn, allows a lower portion of the lower mattress's frame to be used for storage drawers. These drawers can be used to store clothing, blankets, or other soft goods. When choosing such a trundle bed with drawers, decide between units that feature one large drawer, two drawers, or even three or more drawers. They will usually be lined up along the bottom of the frame, and the best configuration will depend on what you intend to store in the trundle bed drawers.
The materials used to make the frame can vary considerably. You should try to choose a trundle bed with drawers that is made from high-quality materials that will be durable and rugged for daily use, especially if children will be using the bed. Hardwoods can be used to make the frame; such woods are durable and attractive, but also expensive. Softwoods are more prone to damage, but they tend to be less expensive. Metal frames also tend to be less expensive, but fewer trundle bed models that feature drawers are made from metal.
Remember to measure the room in which you intend to place the trundle bed with drawers, as this may dictate which size of bed will be most appropriate. Most trundle beds are twin size beds, though some full size units are available as well. Think about who will be using the mattress most often; adults will probably appreciate extra space. It is also a wise idea to consider a pop-up trundle bed if adults will be using the unit most often, as this will prevent the user from having to bend to reach the mattress.
Woman holding a book