How do I Choose the Best Sustainable Architects?
Sustainable architects specialize in designing houses and other structures that use renewable and environmentally friendly resources rather than traditional ones. This can include using solar energy, organic materials instead of chemically-laden ones, and energy-efficient heating systems. Sustainable buildings are important not only for the preservation of the planet, but also for maintaining the health of the population and for saving money through smarter conservation choices.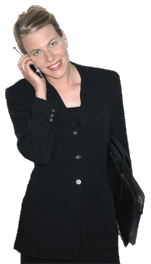 Before searching for sustainable architects, you should decide on which earth-friendly elements you'd like to incorporate into the building. Things to consider are solar panels, organic insulation and paints, using recycled materials for constructing certain aspects, and choosing energy saving options like thicker insulation and windows. The choices you make will likely depend on budgeting issues and personal preferences.
Once you have a general idea of what you're looking to achieve, you can begin by browsing through a local phone directory. Call several architects and discuss your plans. Ask to see their designs or finished buildings and find out what kind of connections they have with sustainable builders and contractors in your area.
You may also find a good sustainable architect by speaking with builders who specialize in building sustainable and energy efficient properties. More than likely, they will know the names of many sustainable architects in the area who fit the bill. This also gives you a better chance at finding someone who is well-liked and respected in his profession, since most people will not refer you to someone who has a bad reputation.
Online search engines are also valuable resources in finding the sustainable architect that is right for you. Not only can you do local searches using the Internet, but you can also find listings from around the world. This is a huge benefit in finding just the right person because many sustainable architects work remotely or travel where they are needed for each project.
When you have a few architects who have sparked your interest, request to see samples of their work. This can include floor plans, photos of buildings they've worked on, or even a visit to any they've designed. Most sustainable architects are more than happy to showcase their work to potential clients, and any who refuse probably aren't worth hiring.
Discuss your goals for the project with any architects you like, and listen to what each of them has to say. You may even ask for a sketch from each prospect, allowing you to choose the building design that most closely fit's the finished product you envision. The most important thing to remember is that you are in charge of the project and have the final say in what should be done. Choose an architect who is interested in what you say, grasps what you would like to accomplish, and is comfortable working with you as a team to make your vision a reality.