How do I Choose the Best Architect Companies?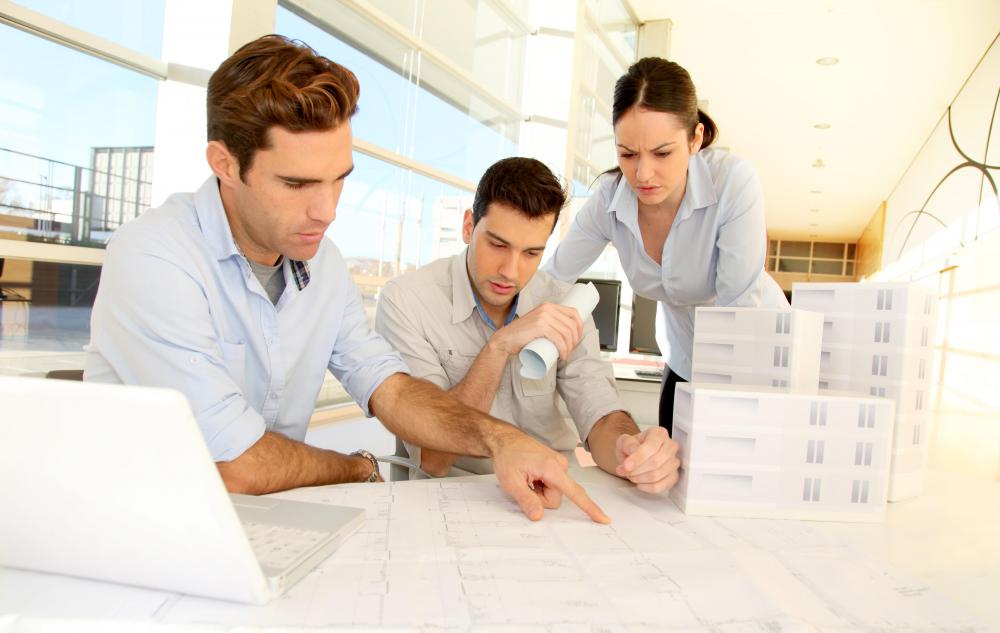 You can find the best architect companies for your next project by shopping around and asking welll-chosen questions. Odds are, you have a multitude of choices. This can lead to confusion and hesitance when it comes time to make a decision, but if you take your time and consider each option carefully you will have no trouble making the right choice.
Start by calling several local architect companies and speaking with the person you would be working with. If more than one architect works at a firm, speak with several of them to get a good feel for each person. Make appointments to go over your plans, and be prepared to ask a lot of questions. Make a list if necessary to help you remember what you want to find out. Questions can include experience level, former clients, price ranges and turnaround times. Also ask for pictures of buildings they have designed to get an idea of the quality of work you can expect.
After you have talked with various architect companies and narrowed down your options, it's time to go around and view live samples of each firm's work, including blueprints. Especially important is the opportunity to take a live tour of one of the buildings the architect has designed. By doing this, you can actually see the way a project has come together.
Consider speaking with local construction crews who handle cases like yours. Ask about architects who they have worked with and get any information you can about each one. They will likely give you legitimate information, and are more likely to refer you to an architect that is well respected in your area.
It is also a good idea to speak with the owner of a building you find particularly interesting or appealing. Ask about the architect who designed it, and figure out which of the architect companies he works for. You can also ask questions about working with that company and get a better feel for the overall experience of dealing with them.
Once you have narrowed down the options to only one or two architect companies, sit down with each potential firm and discuss your own project in great detail. Ask if you could see some rough sketches representing what they might do for you, and find out how flexible the designs are. By having them do a little bit of work ahead of time, you can get a closer look at what it might be like working with them long term. If the architect you've chosen seems unyielding or overly attached to his own design work, move on to someone more flexible and accommodating.
By: goodluz

One way to assess architect companies is by looking at their prior work and blueprints.

By: Chad McDermott

Some architecture forms are experts in green design, urban planning, or another sub-speciality.

By: vetkit

Ask an architectural company you're planning to work with to draft some designs for you to see their work.