How do I Choose the Best Steel Security Door?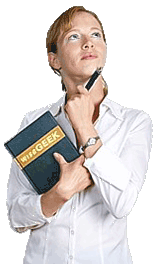 If you are concerned about your home being broken into, you may want to consider installing a steel security door. This entryway can provide you with peace of mind and also being stylish. Although it is often more expensive than a door made of other materials, it is typically more durable. This means your investment could give you years of enjoyment in addition to keeping your family safe. You should consider both aesthetic and technical functions when choosing the best steel security door for your home.
Think about how a particular steel security door might look when placed on the front of your house. There are a number of different styles and colors to choose from, so you should be able to find one that complements your dwelling. Some models have raised panels or ornate trim work, and can resemble other types of exterior doors. You do not have to settle for a plain steel door to increase security for your home and family.
Try to decide if you would like to be able to look out a steel security door when visitors arrive. If so, you may want to consider one with a small window at the top. In the event you choose one without a window, you can usually add a peephole later, although this might require the work and expense of a professional contractor.
Some metal security doors may have a grill attached to them for added security. If you decide to get one that has a grill attached, consider one made of iron. You should be mindful of the weight this might add to the door before selecting one of these models.
A steel security door may need stronger hinges than one made of wood or fiberglass. Check to see that there are at least three hinges, one at the top, bottom and in the center. Make sure they are not visible from the outside whenever the door is closed. That way, it won't be possible for an intruder to remove them and gain access to your home.
Check to see what kind of locks are on the steel security door. Ask a locksmith to tell you what types are difficult for criminals to pick. You might want to think about one that has a sliding lock with a chain on it near the top so you can partially open the door if need be.


Woman holding a book