How do I Choose the Best Rates for Mortgage Loans?
Choosing the best rates for mortgage loans typically involves understanding the current level of average rates in the area, as well as properly assessing the credit score and history of the individual who is applying for a loan. A number of factors can impact the mortgage rates that lenders will extend to applicants, making it necessary to identify these in advance and focus attention on lenders who are likely to provide the best rates given the applicant's circumstances. By taking each of these factors into consideration, you can identify the best rates for mortgage loans available in your area, and take steps to lock in those rates immediately.
A good place to begin your search for the best rates on mortgage loans is to consider the impact of your own credit rating or score. Simply put, some lenders will not approve mortgages to individuals with a credit rating under a certain level, even if the individual has little unsecured debt and a steady income. Before actually submitting any applications, take the time to find out which lenders are willing to work with clients with similar credit ratings, and focus your attention on those lenders.
Identifying the average fixed rates in your area is also important to the task of locating the best rates for mortgage loans. In some countries, national agencies provide this type of data to consumers on a weekly basis. At other times, local realtor or lender associations will track and publish average fixed rates as they relate to mortgages with different durations. While you may not qualify for that average rate, it does at least provide some concept of which rates do prevail in the area, providing a means of determining if an offer from any given lender is within a reasonable range of that current average, or if the rate seems too high.
Don't forget to consider the role of points in your pursuit of the best rates for mortgage loans. Sometimes known as mortgage or discount points, this is simply a description of the charges that are associated with locking in the best terms on the mortgage loan. In most situations, a single point is equal to one percent of the total amount of the requested mortgage loan. Accumulating points helps to lower the debt which in turn decreases the risk assumed by the lender. As a result of the reduced risk, lenders will often extend a lower interest rate for the loan.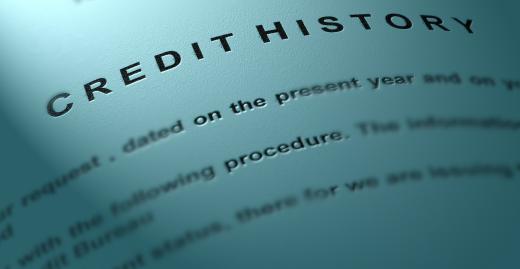 When it comes to finding the best rates for mortgage loans, never be afraid to shop around. Typically, at least a couple of lenders will emerge with rates and terms that are superior to other potential offerings. By making sure the lenders offering the best rates are ethical and reliable, you could soon find yourself with a mortgage that has a great rate, excellent terms, and fits easily into your budget.
AS FEATURED ON:
AS FEATURED ON:






By: turhanyalcin

Mortgage loans are the standard way that many people buy real estate.

By: bmak

Some homebuyers consult financial professionals when comparing mortgage interest rates and options.

By: karam miri

The credit history of a loan applicant often dictates mortgage loan rates.

By: Elenathewise

Down payment and credit worthiness typically determine the terms of a home loan.