How Do I Choose the Best Murphy Bed Design?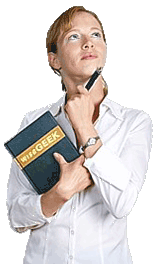 Murphy beds are available in a wide array of styles to fit almost any need. Choosing the best Murphy bed design often depends on what type of room it will be used in, and the size of the bed and assembly desired. Other factors in the choice may include the expected amount of use for the bed, desired cost, and personal style preferences. Designs have come a long way from the first wall beds and can provide not only space savings, but quality mattresses for a good night's sleep.
The first patent for this type of bed was applied for in 1900. Up until 1990, the founding company was called the Murphy Door Bed Co. Inc. The original Murphy bed design was simple and created to save floor space in small living quarters. These first beds unfolded from wall units, or, in some cases, from closet doors. Now assemblies are made to fit all sizes of beds with a large number of cabinetry choices.
For a guest room, one choice of Murphy bed design might be the Economy style. This model is lower in cost and eliminates the need for a separate foundation for the mattress because it uses a spring-type platform to support the mattress. In addition to cost savings, this bed requires less depth in the wall for storage. Cabinetry choices can include dresser drawers on one side with a desk on the other.
A studio apartment can be completely transformed with the use of a Murphy bed. Depending on the user's needs, side cabinetry can create a daytime office or living room area. One cabinet option allows for an entertainment center in the wall unit. Cabinetry parts can be purchased separately, allowing users to customize their Murphy bed design.
Master bedrooms can be cozy dens during the day with a deluxe king-size bed that unfolds for sleeping at night. All Murphy bed design choices accommodate a 9 inch (22.8 cm) thick mattress. Additional choices in types of Murphy beds include a side-bed style. Instead of unfolding from the foot of the bed, these unfold sideways or horizontally. This style can be a good choice for anyone with limited ceiling height.
Economy Murphy bed systems are available in twin, three-quarter and full sizes. The twin size is 39 by 75 inches (99 by 190.5 cm), while a three-quarter bed is 48 by 75 inches (121.9 by 190.5 cm). A full size, or double, bed measures 54 by 75 inches (137 by 190.5 cm). The company's Deluxe line includes twin, full, and a queen size, which is 60 by 80 inches (152.4 by 203.2 cm). Styleline systems are available in nine bed sizes, including a twin extra long, which measures 39 by 80 (99 by 203.2 cm); the king at 76 by 80 inches (193 by 203.2 cm); and a California king, 72 by 84 inches (182.8 by 213.6 cm).
Bed legs are designed to fold up automatically as the bed is raised into the closed position. Pillows and bedding materials may be left on the bed when it is stored, and straps are included to hold these items in place. When choosing a Murphy bed design, also consider the ease of operation and available warranties for both the mattress and fold up mechanism.
Woman holding a book