How Do I Choose the Best Medical Imaging Books?
Medical imaging is a field of diagnostic medicine that uses technologies such as sonogram machines and x-ray machines to create images of the insides of patients' bodies. Working in the field typically requires attending a training program for up to two years. In most cases, your instructor will tell you which medical imaging books you will need for your classes, leaving you only to decide whether you want to purchase a new or used edition of the book. However, you can still choose books to help you prepare for your classes before you take them, or to supplement your education during and after your enrollment.
Anatomy is one of the most important prerequisite classes, and at least one basic anatomy book should be on your reading list before starting a medical imaging program, especially if it has been years since you took your last anatomy class. You may also want to pick up a few books on medical terminology to give you a head start. Although medical imaging books on the history of the various different types of machines are typically not required reading, they may help give you a better overall understanding of the field.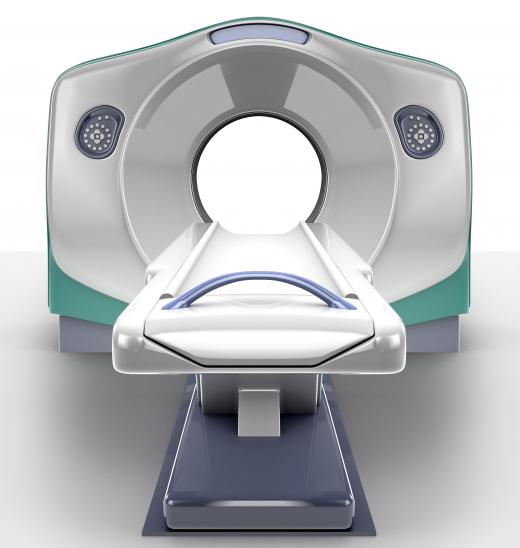 When choosing your required medical imaging books, your options are slightly more limited, as your instructor will generally tell you exactly which books you should buy. In some cases, you can purchase an earlier addition for less money — such as the fifth edition instead of the sixth — as long as no substantial changes have been made between editions. Keep in mind that medical imaging technology changes frequently, so it may be best to stick with the current edition.
Buying used medical imaging books can save you money on your textbook purchases. If you choose to go this route, read the descriptions of used books carefully and look them over if you can. Heavily highlighted textbooks can be very distracting, interfering with your own studying. One benefit of having a brand new textbook is that you can make your own notes on the pages.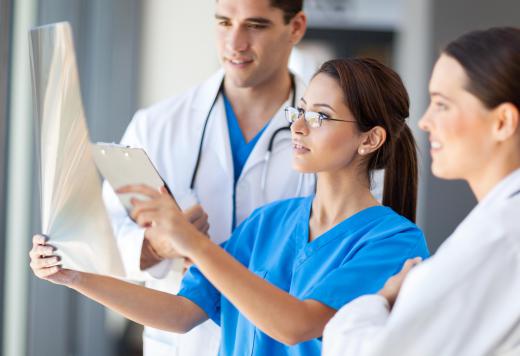 After you complete your education, you will still need to keep up with all the latest technology in your field. While it is not necessary to continue buying new textbook-style medical imaging books every year, you should consider subscribing to a journal related to medical imaging. If additional classes are needed, most employers cover the costs of continuing education, including the necessary textbooks.
AS FEATURED ON:
AS FEATURED ON:






By: Andrey Navrotskiy

An MRI machine, which is used for medical imaging.

By: JackF

Endoscopy is a branch of medical imaging.

By: michaeljung

Medical imaging often allows trained specialists to make a diagnosis without invasive testing.

By: Viorel Sima

Medical imaging books with a history of equipment used in the field can give the reader a better understanding of the field.

By: adam121

Always look for the latest edition of a book on medicalo imaging, since the technology can change rapidly.