What Is a Medical Imaging Consultant?
A medical imaging consultant is a radiologist or group of radiologists who are well-versed in the different types of imaging procedures, including x-rays, magnetic resonance imaging (MRI), ultrasound and computed tomography (CT) scans. Medical imaging consultants also work with biological imaging, endoscopy, medical thermography, medical photography, and microscopy. The different services offered by these large medical imaging consultant practices include cardiovascular imaging, gastrointestinal imaging, arthrography, positron emission tomography (PET) scans and dual-emission x-ray absorptiometry scanning. Due to the high cost of technology and equipment, radiologists often combine their practices and form one large medical imaging consultant company. This is especially true in rural areas.
The term medical image consultant usually refers to an individual physician or specialist who may be part of a team of board certified radiologists working together to provide a source of the many types of medical imaging technology. Due to their extensive training, these experts are able to advise physicians and other health care professionals about which type of imaging technology will provide the best results in diagnosis, identification, and treatment of specific health conditions. If an individual serves as a medical image consultant, it is likely that he will specialize in one or two specific areas of radiology or other type of biological imaging.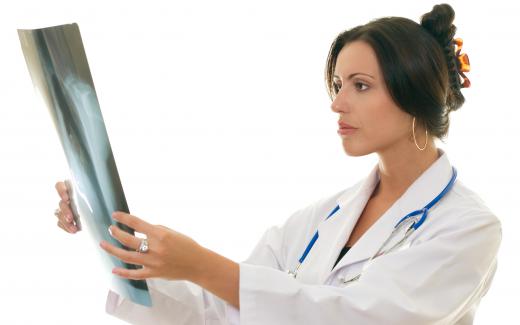 The medical discipline of investigative radiological sciences has changed in many ways since x-rays were accidentally discovered by German scientist Wilhelm Roentgen in 1895. X-ray technology caught on quickly and was put to use as a medical diagnostic device later that same year. Since then radiology has seen many other technological developments, including fluoroscopy and projectional radiographs. Today, radiologists and other medical imaging consultants typically use a number of highly technical, non-invasive medical imaging equipment, including MRI technology that uses powered magnets to excite the hydrogen nuclei found in the water molecules of human tissue and produce a spatially encoded image of the body's interior.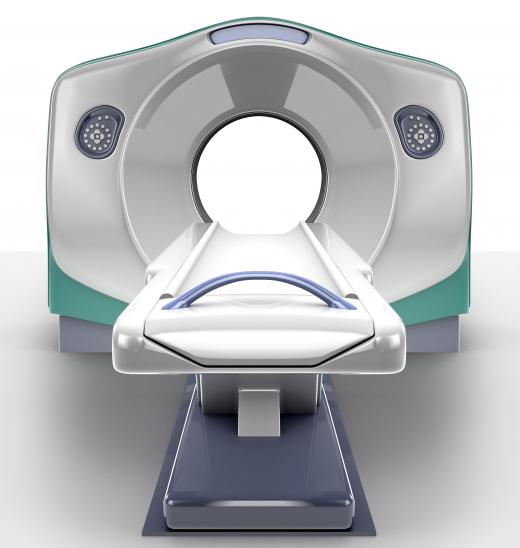 CT scans work in a similar way to MRI technology but create a completely different type of image. Scintigraphy uses internally ingested or intravenously injected radioisotopes to produce diagnostic images. A three-dimensional tomograph (SPECT) uses gamma radiation data along with a CT scanner to reconstruct diagnostic images in several planes which is useful in molecular imaging. PET scans are used to detect functional processes like growing tumors or infection. A medical imaging consultant may specialize in one or more of these different types of biological or diagnostic imaging.
AS FEATURED ON:
AS FEATURED ON:






By: Leah-Anne Thompson

Medical imaging specialists inspect X-rays.

By: Andrey Navrotskiy

An MRI machines are used for medical imaging.

By: JackF

Endoscopy is a branch of medical imaging.

By: Ioana Davies (Drutu)

Magnetic resonance imaging excites the hydrogen nuclei of water molecules.

By: michaeljung

Medical imaging often allows doctors to make a diagnosis without invasive testing.

By: adam121

Medical imaging consultants are radiologists who are trained in various types of imaging procedures, including x-rays and magnetic resonance imaging.