How do I Choose the Best Living will Attorney?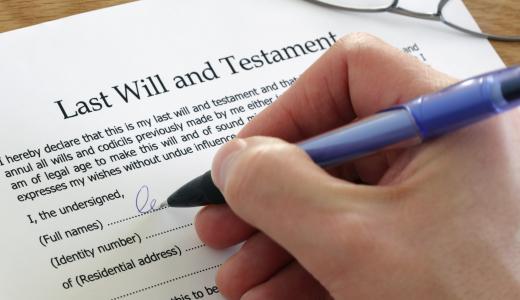 In order to choose a living will attorney, you will have to first compile a list of attorneys to consider. The number of attorneys you compare is up to you, but it is best to compare at least two or three. Research each living will attorney on your list and try to determine who is the most experienced in handling wills and trusts, who has the best reputation and which living will attorney you feel you can develop a comfortable rapport with. Consult with each living will lawyer and select the one that meets your standards at the most competitive price.
Although you can create your own living will by using a do-it-yourself strategy, a living will attorney can better assist you should you have questions or unique concerns that need to be addressed. An attorney experienced in these matters can help you avoid costly mistakes and can advise you on the particular laws pertaining to living wills in your jurisdiction. A living will attorney can also help you decide whether you need a living will, a living trust or if you need both, which most people do.
A living will is often confused with a last will and testament. The latter is used to decide how your property and assets will be distributed once you pass away. A living will, however, simply assures that your end of life care is clearly defined so doctors and family members know which medical treatments you prefer and which ones you don't.
In order to choose the best living will attorney, ask the people you know for referrals. Be sure to only consider those who specialize in estate planning. Do not select the first attorney who is referred to you, but try to gather as many referrals as possible so you have several to compare. Call or visit each one and inquire about their experience in this area of the law and their rates.
Once you've begun to narrow your list down a bit, your next step includes researching the reputation of the remaining attorneys. In the United States, in order to practice law, all attorneys must be a member of the bar association in the state where they practice. Local bar associations can tell you whether a living will attorney has been sued before, or if an attorney has had any ethical complaints made against her or him. Some of this information may even be available online.
Choose the living will attorney who you find to have the best reputation and who is also experienced in drafting living wills and trusts. This person should be someone with whom you feel you can develop a good working rapport and whose services you can comfortably afford. Keep in mind that a living will may need to be amended or updated in the future, so this person should also be someone you can easily contact for these needs.


By: Brian Jackson

To allocate property rights or estate, a standard will or a last will and testament, must be written.