What Are the Different Types of End of Life Care Strategy?
When planning an individualized end of life care strategy, there are several factors to consider. In many cases, the primary concern is on easing physical pain and providing as comfortable of an environment as possible for the patient. In addition to this important issue, an end of life care strategy should also take the emotional health of the patient as well as the caregivers into consideration. Hospice care is often available to assist the family in taking care of the dying patient. An end of life care strategy may also involve making any necessary legal decisions and deciding how final preparations will be handled.
The physical comfort of the patient is an important aspect of an end of life care strategy. If the patient has been declared by a doctor to have approximately six months or less to live, hospice may become involved. Doctors and nurses will then monitor the health of the patient and provide any necessary medications or equipment. The medical staff may train family members to perform some minor procedures between scheduled visits.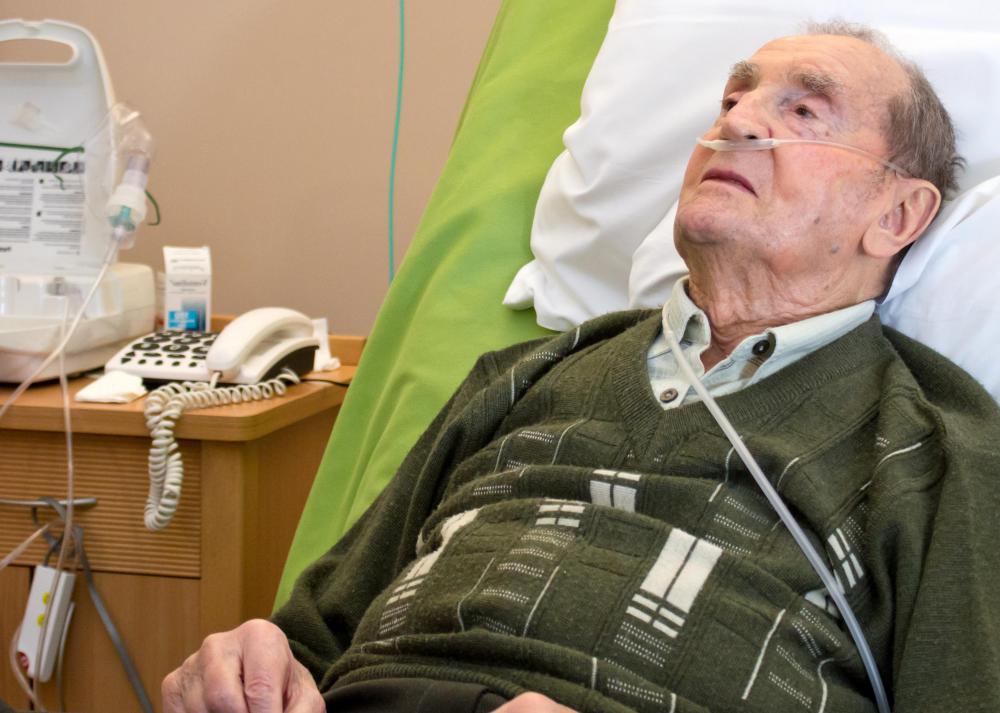 Another important end of life care strategy involves the emotional health of the patient as well as the family. Grief counseling and other social services are offered by hospice and other similar programs at no charge to the family. Friends and clergy members can be tremendously helpful in assisting the patient and caregivers cope with impending death. Respite care may be available in some situations and allows the family to take a break from caring for a terminally ill loved one while knowing that a trained medical professional is with the patient.
Legal issues are typically involved in any end of life care strategy. Advanced directives can help to clearly state the patient's wishes concerning life support measures or organ donation. As long as the patient is deemed physically and mentally competent, an attorney can help create a will if desired. Estate issues can become complicated, so making these decisions before death can make the process easier for surviving family members.
Hospice personnel or other members of the medical team can assist the immediate family in making the necessary final arrangements before the death of the patient so that choices do not have to be made during a time of intense grief. This also allows the patient to make final requests concerning a final resting place, the type of funeral arrangements desired, or any other preferences.