How do I Choose the Best will Software?
To choose the best will software, consumers should purchase a product which offers legal guidance on a variety of estate related matters and updates relevant legal forms for no additional charge. This type of software can also be used in the creation of a power of attorney, a living will, and a legal guardian for minors, among other issues that are commonly addressed at the time of an individual's death. Some programming is available online for immediate download in situations where a simple and straightforward will is required in a relatively short amount of time.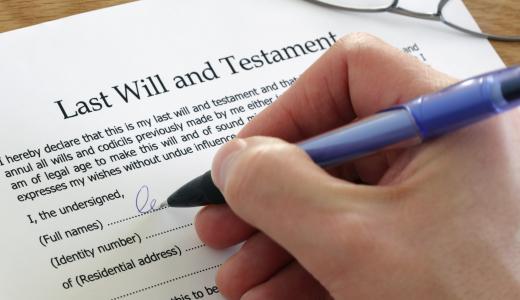 A last will and testament designates how an individual's property is to be distributed after that person dies. Creating a written will before death, while not legally mandated in most countries, guarantees that that individual's final wishes are honored. This type of documentation often serves to protect family members from having property unfairly distributed or disbursed. It can also serve to denote legal guardians for young children, and protect their legal and financial interests until they are old enough to become responsible for their inherited property themselves. These directives can be completed in person through an estate attorney, or through the purchase of will software, which is often significantly less expensive.
Consumers should ensure that the will software in which they are interested offers guidance in a variety of financial legal matters. Thorough and inclusive will writing programs can also help designate a financial power of attorney. This allows another party to make financial decisions concerning any named property, should the purchaser become mentally incapacitated for any length of time, but does not die. This type of software can also be used to create a living will, which dictates what life saving measures the purchaser wishes a hospital to perform should they enter a non-responsive, coma-like state. These types of programs are typically available for sale in computer software stores, or through the Internet, and are shipped in a multi-disc package with detailed instructions regarding installation.
This type of documentation is considered legally binding, and all necessary forms must be properly executed to be considered viable. Consumers can check the date the products they are considering for purchase were released to find out whether all document forms included in the package are current. The best will software offers constant legal form updates for no additional charge, to ensure that customers are always in compliance with the local and national laws concerning estates.
Certain types of will software may be accessed through the Internet and are often less expensive than purchasing a hard copy version of software. No packages need to be purchased as the individual documents are immediately downloadable from a company server, and the users can often complete their documents in under an hour. These types of programs are typically best for non-complicated wills. They are not suitable for married couples who wish to make a joint will, or for individuals who wish to bequeath multiple properties and business items. Customers should make sure that the online program they choose offers adequate privacy settings and possesses current hacker protection, to prevent the sensitive personal information disclosed during the document writing process from being stolen.


By: emiliezhang

A last will and testament instructs how to properly distribute a person's assets after death.

By: Brian Jackson

The contents of a last will and testament are honored in the majority of countries around the world, regardless of where they were written.