How do I Choose the Best Leather Wing Chair?
To choose a leather wing chair that will suit your needs, consider how it will coordinate with your other furniture. If this will be the only leather piece of furniture in the room, the color choice may not matter a great deal to you. If, however, you have a black leather sofa, you might want to match the color to keep the furniture coordinated. Comfort should be a major consideration, as well as the quality of the leather. Choosing the best leather wing chair may be accomplished by doing comparison shopping at furniture stores and buying from a reputable dealer.
When you shop for your leather wing chair, consider the allotted space you have for the piece. If you have a small area to work with, you shouldn't choose an over-sized leather wing chair. Choosing a chair that is too large may make the room appear to look cramped and disorganized. Also consider the style of the other pieces of furniture in the room. A Victorian style leather wing chair might seem out of place if situated in a room full of contemporary furniture.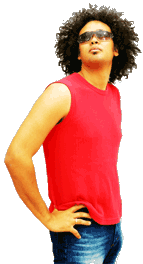 You should consider the quality of the leather used in the chair. Obviously, high quality leather will be more durable and longer lasting than poor quality leather. Unless you don't mind replacing the chair in a relatively short amount of time, opt for a strong leather that is made to withstand everyday use. If you have small children or pets, this may be an especially important feature for you.
In homes with young children, or for seating that will be used on a daily basis, a dark color may work best. White or tan leather tends to show dirt more easily than black leather. You may also wish to choose a leather wing chair that is chemically treated to resist stains and spills.
More options to ponder might be whether you want a button-back style of wing chair, or if you would prefer a smooth feel. Other than being soft and very comfortable, there are other features to consider. Some leather wing chairs come with a matching ottoman or footrest. This could be an option if you choose a chair that does not recline.
One more thing to consider is what purpose the leather wing chair will be used for. Some may prefer to use an arm chair with a desk instead of a typical executive type desk chair. If you plan on using your new chair for this purpose, try to select one that offers decent support. Although most wing chairs are not known to have high backs, there are exceptions. A high back leather chair is better for office or desk work.
Finally, inquire if the leather wing chair you are considering comes with a manufacturer warranty. This is as important as avoiding a dealer who may go out of business a week after your purchase. A warranty is important, because your leather chair is an investment. Regardless of quality, a defect can occur and it's best to be protected.
AS FEATURED ON:
AS FEATURED ON:






Man with hands on his hips