How Do I Choose the Best Lake Cottage Plans?
To choose the best lake cottage plans for your purposes, you first need to determine what your needs are and write them down so you can refer back to them. Will you be having the cottage built for yourself, or will you try and sell it? You should also consider how much space is needed, the types of floor plan layouts that would work best for your family, and the amount of money you have to spend. These factors will give you a general direction to take when choosing lake cottage plans.
There is really no right or wrong way to choose a lake cottage. The type you choose will mostly be a matter of your budget and personal preference. It is a good idea to make a list of the features you will need, as well as the number of people who will be living in it. This will give you an idea of how large it will have to be, how many bedrooms it should have, and other space-related issues.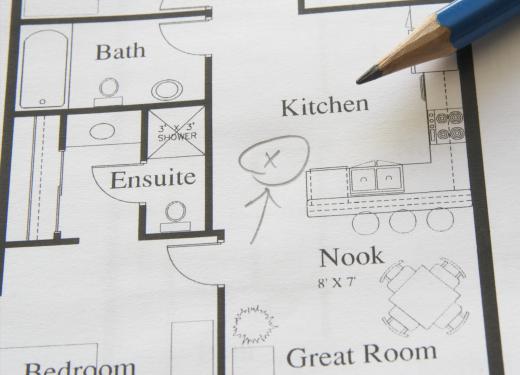 To find lake cottage plans, you can look through books, browse online sites, or you can discuss ideas with a local architect. Once you have your list of requirements based on the amount of space you need and the features you want, it will be easier to rule out plans that don't fit the bill. When you have a narrowed list, you can examine each option more closely to determine which ones would best fit your needs.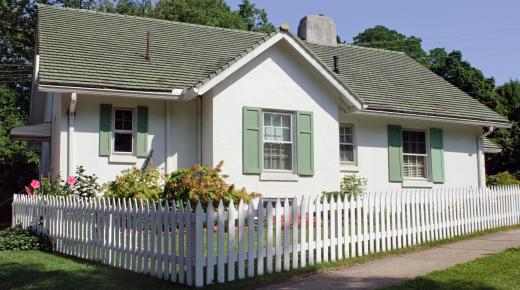 As you consider these various options, you should also consider the price of building from different lake cottage plans. Some floor plans, set-ups, and other factors can affect the overall cost. Cottages that sit on a basement foundation, for instance, are typically more expensive than those which sit on a slab foundation. Discuss the cost differences between various lake cottage plans you are considering with a contractor to determine the most cost effective designs.
If you can't find anything that is just what you're looking for, you can discuss your needs with an architect who can draw up a plan specifically tailored to your needs. This can be more costly than choosing an already drawn plan, but it can be well worth it if it means getting your dream home. You can also legally draw up your own plans in certain areas.
Another factor you need to consider is the purpose of the cottage. If you're building it so you can sell, your main task is to figure out what types of homes are selling the fastest and for the most money in your area. This will help you narrow down plans in order to make a decision.
AS FEATURED ON:
AS FEATURED ON:






By: S. Rogo

Always consider the floor plan layout of a cottage and if it'll work for your family.

By: lawcain

Books, online sites and local architects may have ideas for designing lake cottages.