How do I Choose the Best Home Alarm System?
When choosing a home alarm system, you may want to consider the level of protection, equipment and cost that will be the best for you or your family. There are many home security systems available, so planning out your needs will help to make the best decision. An alarm can give you an added feeling of security when home or away.
It is important to plan out the level of protection you want in a home alarm system. Some home alarms are just equipment without actual monitoring from a security service. The equipment will sound or use flashing lights to alert the homeowner that someone is either on the property or trying to open a door or window. After the alarm is activated, it is the homeowner's responsibility to investigate or call for emergency services.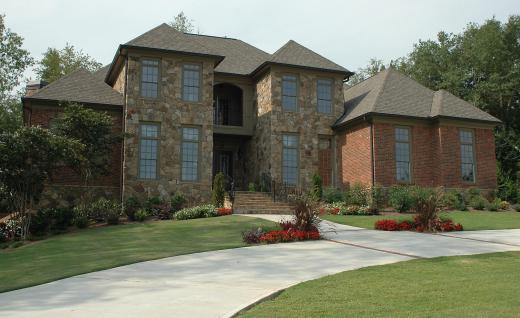 A higher level of protection would involve a home alarm system that includes a monitoring security service. The home security service will be alerted if any alarms are activated in your home. The service usually tries to either call the homeowner by telephone, call through a speaker phone connected to the alarm or call emergency services.
After choosing the best level of protection, it is time to decide on the right home security equipment. The alarms can be put on doors, windows and garages. There are also perimeter alarms that surround the property. Some people have motion detectors installed outside and inside the home for added protection.
Other home security equipment can include keypads, glass break sensors and key chain remotes. The keypad is the hub of the home alarm system. It is where the alarm is activated and deactivated. It can also be a speaker phone for the alarm monitoring system and include an emergency services button. Depending on the size of the home, you may want more than one keypad installed.
A glass break sensor is a device that monitors the vibrations and sound of glass breaking or wood splitting. The sensor can work properly up to 35 feet (10.67 meters). One sensor will work for one room with many windows. A large house may need several sensors.
A key chain alarm remote is a small remote that will hook onto your keys and allow you to turn the home alarm system on or off from outside the house. This tiny remote usually has an activate and deactivate button as well as a panic button. The panic button will sound the alarm instantly.
There is much to consider when it comes to the cost of a home alarm system. Each piece of equipment has its own cost and can range from inexpensive to very costly. There is also a cost if you decide to have a home alarm system company install the equipment. A monitoring company usually carries a monthly fee as well. Some security services offer packages that may include everything to help lower total cost.
AS FEATURED ON:
AS FEATURED ON:






By: itsallgood

Home security systems can be costly, but they are usually worth the investment, especially in nicer homes that are prime targets.

By: Kenishirotie

Most alarm systems have the option of setting number codes that homeowners can punch in to turn the system on or off.

By: Brian Jackson

A glass-break sensor can alert homeowners that someone is trying to enter the home.