How do I Choose the Best Home Alarm Monitoring Service?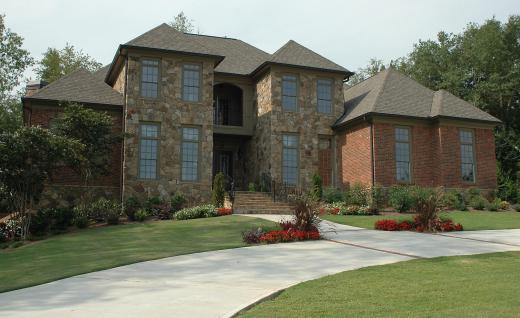 Many reputable companies provide home alarm monitoring services. When choosing a home alarm monitoring service, it is essential to seek a team of certified professionals working out of a central station that is compliant with the standards set by an independent safety organization. Among the considerations that will help you choose the best home alarm monitoring service are the local laws where you live, the services that are available in your area, the level of customer service that you want and the price that you are willing to pay.
Central stations that are listed as compliant by an independent safety organization uphold various standards to control and ensure the continual safety and security of the equipment, the workplace, the home alarm monitoring service and the monitors. Certified home alarm monitoring services also are required to handle alarms on security systems in a particular manner set out by the safety organization. Compliant stations are preferred for their reliability and overall success in preventing damage and theft of personal residential property.
Some companies only monitor certain brands of home security equipment, and others will monitor outside brands of security equipment. Sometimes companies only monitor clients who are located in a nearby geographic area because they are more familiar with the local laws or are permitted to dispatch emergency personnel only in that area. Your neighborhood law enforcement agencies might not even permit dispatch from one of these companies. This is why it is important to research the laws for your area before setting up a home alarm monitoring service.
Another deciding factor should be the level of customer care that a home alarm monitoring service offers to clients. Monitors ideally should respond to phone calls within three rings and should have a polite, patient and pleasant demeanor on the phone with customers. A simple approach used to evaluate these traits in a home alarm monitoring service is just calling in to the central station after hours. This will enable you to gain insight into their standards of customer service based on a timely answer from a calm, collected, knowledgeable respondent. Ask a few basic questions regarding the certification status of the company and the individual monitors in order to formulate an understanding of the company profile in comparison to its competitors.
Prices fluctuate for each service provider depending on how many alarm points you would like to have monitored and what types of alarms they are. Some home alarm monitoring services also provide system troubleshooting, and they occasionally have programmers and technicians on staff to assist you with any equipment problems you might have. Finding a monitoring company that will match your budget and your personal needs might take some time and effort, but the correct choice makes the best investment in maximizing the security of your home.


By: itsallgood

Home security systems can be costly, but they are usually worth the investment, especially in nicer homes that are prime targets.

By: Kenishirotie

Some home monitoring services only monitor certain brands of home security equipment.

By: Brian Jackson

Monitored home security refers to a security service that keeps watch over homes through motion detectors or other devices to detect break-ins.