How do I Choose the Best Hearing Aid Center?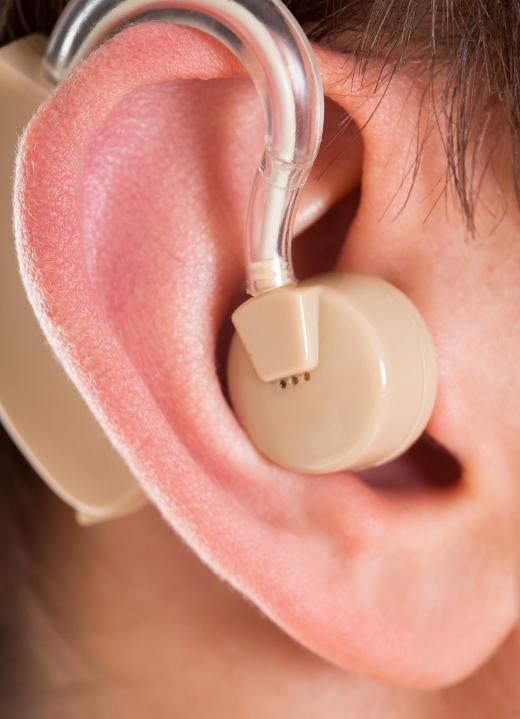 Reputable hearing aid centers all share a few things in common: they make customer care a priority, they offer a wide selection of hearing devices at competitive prices, and they are staffed by experienced professionals. Choosing the best hearing aid center is as simple as checking each center's references and making sure that they fit these criteria. A good rule of thumb is to avoid hearing aid centers that use high-pressure sales tactics.
Hearing aid centers do more than simply sell hearing aids; they also provide counseling, hearing testing, hearing aid fittings and hearing aid adjustments. For patients, good customer service goes a long way toward eliminating hassles. When it comes to choosing a good hearing aid center, try to find a facility that puts patients first. Look for a center with flexible hours, multiple locations, complimentary follow-up visits, a friendly staff and a generous return policy.
The best hearing aid centers offer a wide variety of hearing aid devices at different price points. The most expensive hearing aid technology is not necessarily the best option for everyone, which is why it is important to choose a hearing aid center that offers a large selection of new and older hearing aid models. When comparing hearing aid centers, it can be helpful to request a list of products and brands available for purchase at each center. Keep in mind that reputable hearing aid centers usually are consistent in their pricing and will not offer steep discounts from one day to the next.
It is not an easy task to customize a hearing aid, and success depends largely on the expertise of the hearing professional handling the fitting. In addition to researching the general qualifications of a hearing aid center, it is important to focus on the experience of the staff. Make sure to check the background of the audiologists employed by the center and find out whether the staff takes continuing education courses to stay up to date on advances in the field. This information usually can be found on the center's website or through the regional professional association for audiologists.
Recommendations from friends and family members are valuable when selecting a hearing aid center, but there really is no substitute for visiting a facility in person. Two things to look out for are marketing gimmicks and aggressive sales tactics. Reputable hearing aid centers will offer hearing aid prices in line with the manufacturer's suggested retail price and will not rush patients into purchasing a hearing aid device.


By: apops

Hearing aid centers sell devices in addition to providing fittings, adjustments and hearing testing.

By: dotweb.dk

The best hearing aid centers offer a wide variety of hearing aid devices at different price points.