How do I Choose the Best Great Room Furniture?
Since great rooms are large, multifunctional living spaces, several different types of furniture are usually needed for the area. A dining set is typically among the best great room furniture, since this large living space is generally located right off the kitchen. Most great rooms are large enough for at least two other functions; the exact furniture you'll need will depend on how you want to use this open concept space.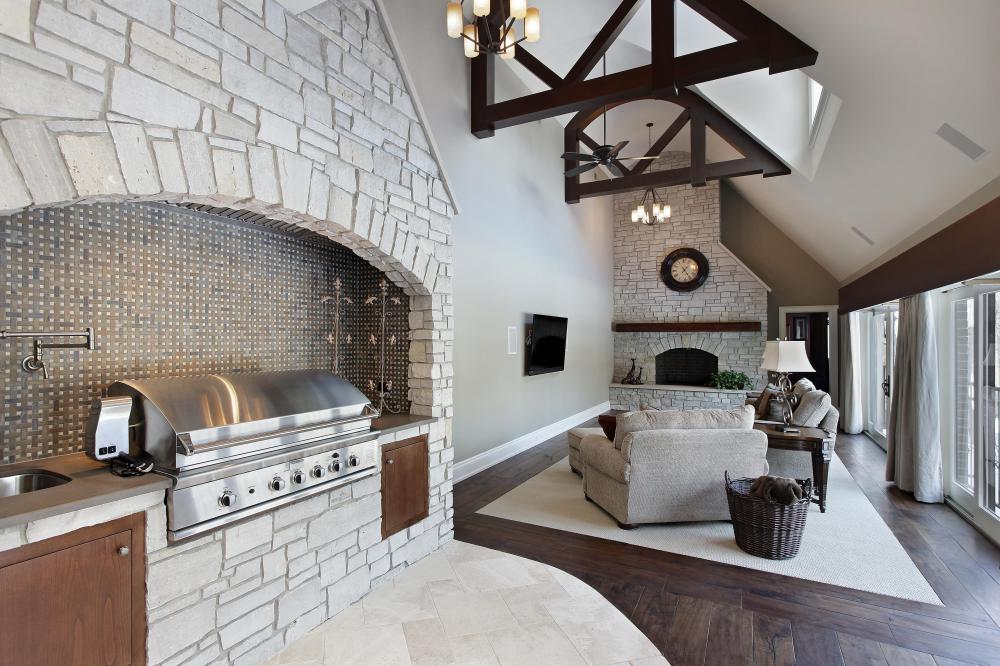 Many people include a living room, or seating area with a coffee table, next to the dining area. The sofa may be large and placed to separate the space from the dining section of the great room. Since great rooms are large, they often work best with large-scaled furniture; small, dainty pieces may look lost in such a big, open space. Other than a sofa, two large chairs and a sizable coffee table can make good great room furniture. Some people may prefer two sofas to the chairs and one sofa; if the space is super-large, even more seating may be needed.
For the third use of the space, you should think about how you would best use it. Typically, this area of the room has a fireplace; some homeowners may prefer to make it a games area complete with a pool table. Other people may want to add library kinds of great room furniture, such as bookshelves and seating. Music lovers may want to place a piano in the space. The best furniture for that section of the room is the kind you will get the most use of — great rooms are meant to be lived in rather than to be saved for special occasions.
It's important when considering great room furniture to have two or three distinct functional groupings, while at the same time using colors and styles that are cohesive to the whole space. For example, since the whole great room can be seen at a glance, it's important if you're using wood tones to limit and coordinate them. It's also important not to overdecorate and try to stuff too many pieces in the room; a limited number of larger furnishings usually looks best.
Furniture placement is also important in great rooms. The two, three or more separate functional areas should be self-contained, yet also be part of the whole open space. Be sure to allow enough space between all of your great room furniture for people to walk around comfortably. For example, dining chairs should have enough space around them to be pushed out without hitting the back of the living area sofa. It's a good idea to choose all of the large furniture pieces first, then add some pillows and other accents without going too small or using too many accessories.