How Do I Choose the Best Fitness Plan for the Gym?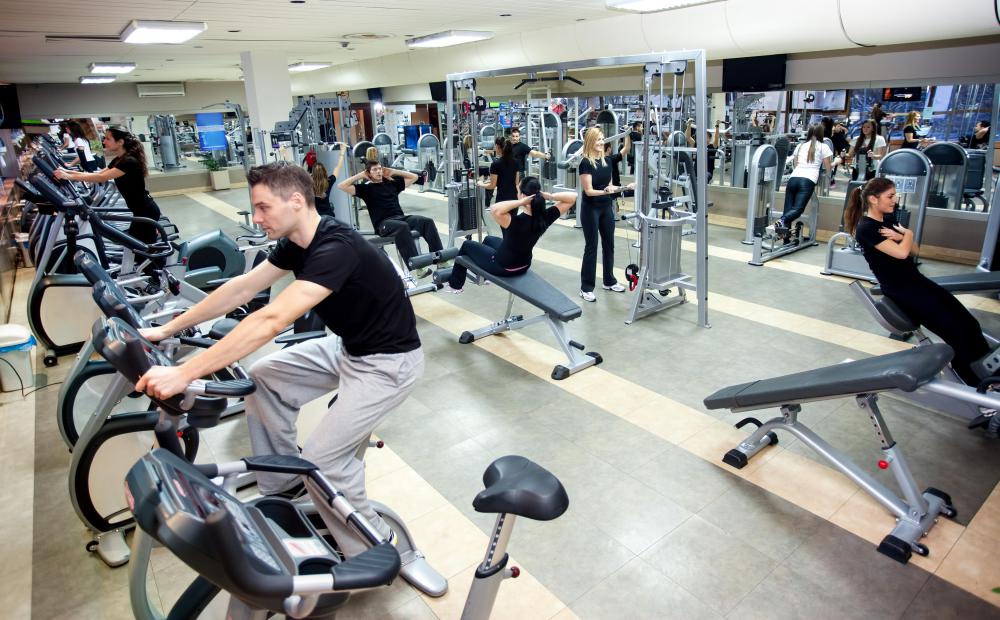 People who set up fitness plans and go to the gym usually have certain goals they set for themselves, such as to lose weight, and would like to benefit from exercise machines, facilities, and courses offered by many gyms. To choose the best fitness plan for the gym, your first step should be to learn which kind of shape you are in so that you can set realistic goals for yourself without causing yourself harm. When looking for the best fitness plan for the gym, it also is important to determine in which way you would like to improve your health and fitness and to know which routines are recommended for reaching these goals. Enlisting the help of personal trainers or fitness specialists can be a great way to find reasonable, effective routines, especially for those who are new to the world of physical fitness.
To choose the best fitness plan for the gym, it is essential to determine the kind of shape that you are in. For instance, a person who runs each morning might be in a state of fitness quite a bit different from a person who has not exercised in years. Some things you can do to learn about your current state of health are to check your pulse after taking a long walk, count how many push ups you can do, and to test your flexibility. If you have been out of shape for a number of years or if you are recovering from an illness, it is important to check with a medical or health specialist prior to developing a fitness plan for the gym.
It also is essential to learn about which kind of fitness on which you would like to concentrate. For example, if you are interested in cardiovascular exercises, you might fill your routine with running in place and riding a stationary bicycle. Individuals who are interested in muscle tone, on the other hand, might concentrate on lighter weights. People who would like to focus on strength training might lift heavier weights.
Finding the best fitness plan for the gym can be difficult, especially for a person who has spent little time exercising. To get yourself in shape and to find a plan that makes sense for your lifestyle and goals, you should consider using a personal trainer or at least attending classes at your gym. Most gyms offer services to members. Working with a professional is a great way to develop a fitness plan for the gym without making some usual mistakes.
By: Igor Mojzes

Setting up a fitness plan for the gym may include finding machines that will suit your workout needs.