How Do I Choose the Best Digital Marketing Courses?
To choose the best digital marketing courses, you should consider if you would rather learn online or attend classes in person. You should also look at the schools presenting these courses and consider if classes are intended to help someone work toward a degree or are for individual study, and which type of program would better suit you. Since these classes deal with digital technology, you should also look at the hardware and software used in them and ensure they represent what is being used in the industry. The digital marketing courses you choose should also provide you with an opportunity to create a portfolio or other sample of your work to show to prospective employers.
Digital marketing courses are classes that can be taken to learn more about development and creation of digital marketing resources. This is basically advertising through digital media, found on the Internet and other interactive markets such as smartphones or tablets. One of the first things you should consider when looking at digital marketing courses is whether you want to earn a degree or not. This can have a tremendous impact on the types of courses and the schools you should consider attending.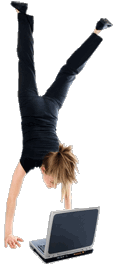 As you look at different digital marketing courses, you should also pay attention to the types of hardware and software used in those classes. This can vary quite a bit depending on the school, as well as whether the courses are offered in a classroom or online. You should look for digital marketing courses that utilize current hardware and software, so the information and skills you learn in these classes can translate directly to the workplace. This not only serves to provide you with more useful skills, but also indicates that these schools understand how the industry is moving forward.
The digital marketing courses you choose should also help you find a career, or develop your abilities for a career you already have. If you are looking to enter the workplace, then you should look for a program that includes the production of a portfolio of your work and helps you find employment once you complete the program. On the other hand, if you are looking for digital marketing courses as continuing education, then this is often not as important. You may need to look for a program that can help you gain some form of certification, however, to demonstrate to your employer that you have developed the skills needed for ongoing employment.
AS FEATURED ON:
AS FEATURED ON:






Woman doing a handstand with a computer