How Do I Choose the Best Day Bed?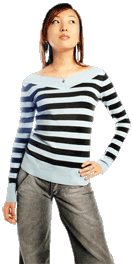 To choose a day bed for your home, consider your needs carefully, as some styles are even suitable for outside use. If you're looking for extra sleeping space for a child's room, look at trundle style day beds. For a guest room or main living area in a bachelor apartment, choose between day beds with a sturdy frame and supportive mattress. If your home is small, a day bed with storage components can be a practical choice. Also think of the overall style of your decor when choosing between day beds, as there are many possibilities from wood sleigh to metal slatted varieties.
If you're interested in metal day beds, consider whether a curved, scrolled design or a straight slatted type will work best with your space. Many metal day beds are in black, which can be an ideal contrast for white or neutral walls that you may not be able to change the color of due to a rental situation. If your walls are dark though you may want to opt for a white metal day bed.
Wood day beds can look more formal than metal varieties, unless they are white or light colored. White painted wood and knotty pine types of day beds typically look the most informal and can be an ideal choice for rustic or romantic themed living spaces. These kinds of day bed styles are also usually available with wooden drawers in the lower part of the furniture. In smaller homes with a limited amount of storage, the drawers can be perfect for storing bedding or even clothing or other belongings. Darker wood day beds may also have storage drawers, or they may be sleigh shaped and more airy in design.
Trundle day beds are typically wooden, but metal versions may also be available. Rather than storage drawers at the bottom, this day bed design features another bed that pulls out at floor level. This can be ideal for sleepovers to fit two children in a limited amount of space, although it will take more room with the trundle pulled out than a bunk style bed.
Especially if you're going to be using the day bed regularly, make sure the mattress is supportive and the frame is of good quality. It's not usually worth buying a cheap day style bed to sleep on if the frame shifts and creaks with every turn or the mattress is too thin or lumpy. For an outdoor porch or patio, wicker day beds made for the purpose can be ideal, but many of these are also versatile enough for indoor use if you have the space. They may be less compact than other types of day beds though. Choosing one with a clam shell over it that is removable can provide a versatile furniture piece to use inside or outside.
Woman with hand on her hip