How Do I Choose the Best Contemporary Bedroom Set?
Since contemporary furniture is of the latest design, looking through current decorating magazines, going to showrooms or searching online galleries of bedroom sets are good ways to get an idea of what you like. As you view different options, pay attention not only to styles of sets you like, but also those you don't so you know which features to avoid. Consider what type of contemporary bedroom set will best suit the space you have. If you have a very small room, it's usually best to choose a set with just a bed and a dresser or armoire rather than one that includes night tables. If you have a larger space, you may want to pick a furniture set with extra matching pieces such as a mirror and bookcase.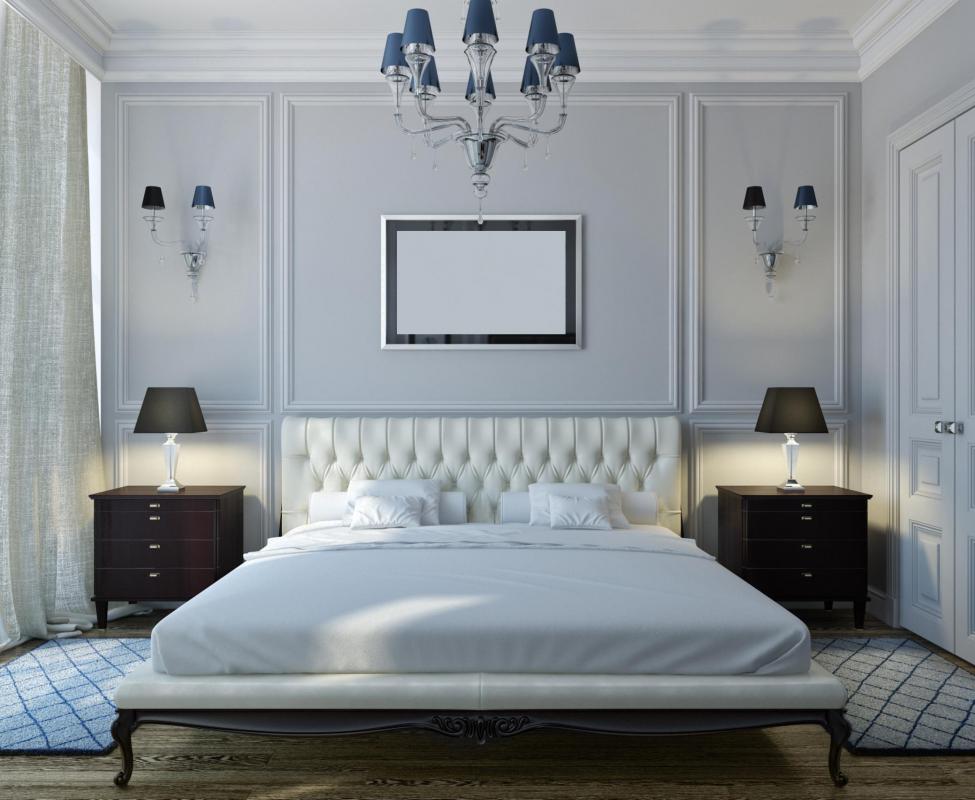 You're likely to find that when you begin browsing contemporary bedroom furniture, certain materials rather than styles will pique your interest. Make sure the color, whether the furniture set is wood or metal, works well with your bedroom's paint color for a harmonizing effect. The contemporary bedroom set you choose should make your room look better rather than worse by creating an unflattering color scheme or cramped design.
Don't overlook seemingly small details such as knobs and handles. These accents tend to be very noticeable on a bedroom set. The design should be effective as well as pleasing to the eye. Look for sturdy construction, easy to open drawers, and handles or pulls that fit well in the hand. When considering buying a contemporary bedroom set on sale, make sure the price reflects a true discount and not lower quality construction.
Consider the maintenance you'll have to do for the furniture set you choose. A black finish can look dramatic, but can also show dust a lot more than lighter finishes. Glass-topped night tables are typically attractive as well, but may need more wiping to remove smudges and finger marks than other surfaces. Don't choose a contemporary bedroom set with an upholstered headboard unless you're prepared to vacuum it regularly to keep it looking new.
If you happen to find a great deal on a contemporary bedroom set with pieces that you think may make your room look too crowded, yet you love the furniture, don't dismiss the idea of purchasing it. You may be able to use some of the pieces in another area of your home. For example, a dresser may work by the front door to hold a dish for keys and store library books and mittens in the drawers. Night stands can double for end tables in a living or family room.