How Do I Choose the Best Conditioner for Frizzy Hair?
Frizziness is a beauty ailment that most commonly affects dry, damaged, and curly locks. One of the best ways that you can treat this problem is by using a conditioner for frizzy hair on a regular basis. The type of conditioner that you choose should be rich in moisturizing ingredients that combat the dryness in hair that causes frizz. Other types of hair products and techniques can work with conditioner to help to reduce this common beauty ailment. Aside from your daily conditioner, you might also consider a weekly deep moisture replenishment treatment to add to your regimen.
Conditioner for frizzy hair contains deep moisturizers that work with dry locks to prevent fly-aways. Curly hair also benefits from moisturizing products, because oils from the scalp do not travel to the ends of the hair as easily. When looking for a conditioner, the best types are the ones that are labeled as extra-moisturizing or those that are designed specifically for dry, damaged hair. Curl relaxing conditioners are also appropriate, so long as they contain moisturizing ingredients.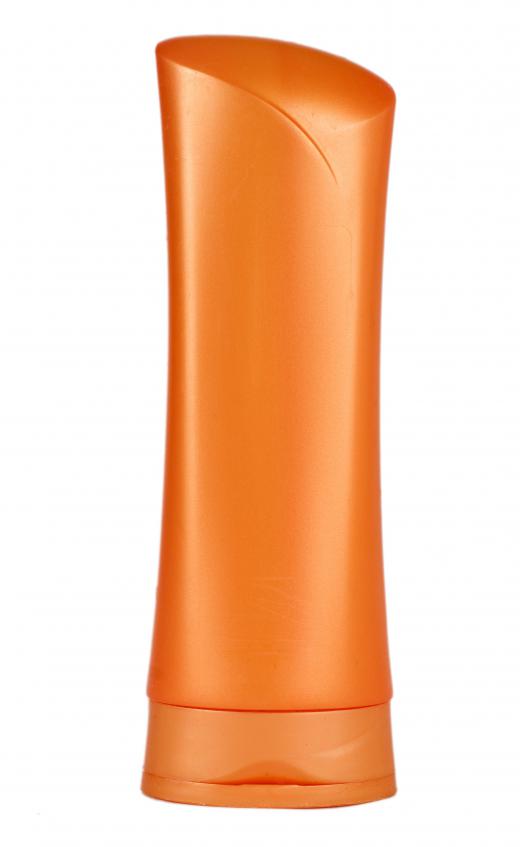 A particular conditioner for frizzy hair will do little for your locks if you do not use a corresponding shampoo. Although you do not necessarily have to use the same brand, a shampoo for frizzy hair is preferable, because these contain similar moisturizing ingredients as conditioners. Such shampoos also do not strip the hair of moisture as other types do, which is an important feature for dry, curly locks. If your hair is particularly dry, you might consider shampooing every other day in order to help to prevent frizziness.
Aside from a shampoo and conditioner for frizzy hair, you might consider using other types of specialized products designed for your locks to maximize results. Particularly dry hair can benefit from serums for fly-aways after you finish styling. After washing your hair, pat your locks dry, as rubbing can lead to excess frizz. Also consider reducing the amount of heated tools that you use, as these dry out locks and cause frizziness. Always apply a heat protection spray product before using a blow dryer or flat iron.
Using a conditioner for frizzy hair on a regular basis can keep your locks tame, but extra dryness usually requires a weekly deep moisturizing treatment. Such treatments are sold in beauty supply stores, and some are conveniently packaged for one-time usage. Extremely dry or curly hair types generally benefit from these solutions the best, although all locks can use a weekly treatment to keep frizz at bay.
AS FEATURED ON:
AS FEATURED ON:






By: Irina Brinza

A bottle of conditioner for frizzy hair.

By: javiindy

Curly hair is prone to frizzyness.

By: Scott Griessel

Extra-dry hair may require serum or lotion during styling.

By: thelosteyeball

The best conditioner for frizzy hair should contain deep moisturizers.