How Do I Choose the Best Complexion Brush?
Begin your search for a complexion brush by deciding whether you are looking for a brush that cleanses and exfoliates your skin or a brush that can apply foundation and concealer. In the first case, you'll want to look for a brush with soft bristles so as to not tear or irritate your skin. You should also find an exfoliating complexion brush that has a comfortable handle, making it easy to incorporate the brush into your daily skin care routine. If you plan to use your complexion brush for makeup application, look for a well-made brush with tight bristles — some foundation brushes are double-sided, providing a large brush for foundation and a smaller brush for applying concealer.
Many people use a complexion brush as a regular part of their daily hygiene. Users often apply a liquid cleanser to the brush, which is then used to gently scrub the face. The result is a clean face that has also benefited from exfoliation, a process for removing dead skin cells. The choice of a complexion brush for this purpose tends to be fairly personal; you may find that you prefer a brush with a long handle or you may prefer a round complexion brush with a short handle on its back. In either case, it is essential that you choose a brush that won't irritate your skin, particularly if it is sensitive or if you have acne. Run the brush over the inside of your arm so that you can sense the softness of its bristles.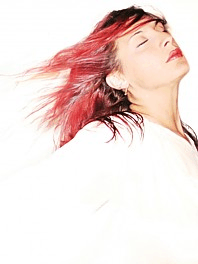 When selecting a complexion brush for applying makeup, take the time to find one that is of very high quality. Good quality makeup brushes last much longer than their cheap counterparts, making them a good value over the long run. If you use liquid foundation, look for a synthetic fiber brush. Natural bristles may be better if you use powder or mineral powder foundations. Small concealer brushes can be particularly useful for precision application of concealers and highlighters under the eyes and around the nose.
In all cases, it is important to care for your complexion brush to keep it in good shape and to prevent bacterial contamination. Wash synthetic bristles with liquid soap and natural bristle brushes with shampoo regularly, particularly if the brush is used to apply foundation or concealer. If you find that your skin shows signs of irritation after using the brush, discontinue its use, particularly if you have acne breakouts, which can be exacerbated by exfoliating scrubs and brushes.
AS FEATURED ON:
AS FEATURED ON:






Woman in breeze