How Do I Choose the Best Cheap Murphy Bed?
In studio apartments and other small living spaces, installing a cheap Murphy bed can enhance the functionality of a room without emptying your wallet. Choosing the best unit for your space starts with making a few key decisions: first, you should measure your space to figure out which size of cheap Murphy bed will fit in the space; next, you will need to decide how large of a bed will suit your needs. You may need to compromise between these two considerations to find the best unit. Once you figure out what size you need, consider your budget for buying the bed.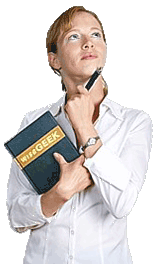 Most cheap Murphy bed options will feature metal frame materials to support the mattress itself, as well as metal hinges, but more expensive units are likely to feature more wooden components for aesthetic appeal. If you are looking to save money, you should be ready to buy a cheap Murphy bed with less expensive and generally less attractive metal components. The good news is that metal components tend to be exceptionally durable, which means the bed is likely to last a long time. Be sure to choose a bed that features quality metal such as certain types of steel that will stand up to regular use.
Consider the aesthetic of the room when choosing a cheap Murphy bed. Some purchasers do not value aesthetic appeal as much as others, so this may not be an important point, but if the cheap Murphy bed is intended for use in a space that will regularly accommodate visitors or regular family activities, it is a good idea to choose a bed that is reasonably attractive. Try to choose a unit that fits the existing decor of the room; the color and tone does not necessarily need to match other furniture or items in the room, but the color and tone should at least complement other colors and items in the room.
If at all possible, try out the cheap Murphy bed before purchasing it. Take note of the ease with which the unit can be pulled down from the wall, as well as the stability of the unit when it is in the stowed position and the sleep position. Try out the mattress to see how comfortable it is, and find out if the mattress can be replaced with a different one if it is not comfortable. You will need to find out how thick of a mattress can be used with the unit; a mattress that is too thick can prevent the bed from stowing properly.