How do I Choose the Best Ceiling Fan Heater?
If you seek lower heating bills for your home, you may be considering the purchase of a ceiling fan heater. This type of appliance looks similar to the typical ceiling fan, but instead of specializing in just room air circulation, it can also heat the air during colder months. You will need to choose the size, finish, and mounting style that you most prefer before buying a ceiling fan heater. Fortunately, nearly all these fans come with a switch that can turn the heating feature off during warmer months, as well a remote control that allows users to adjust the heat and speed of the fan from across the room. Thus, no matter which style of fan you choose, you will likely enjoy the convenience that a ceiling fan with heater often brings.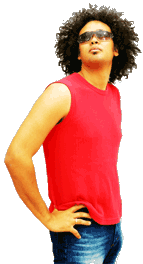 Most ceiling fans of this kind can heat a room that is 20 feet by 20 feet (6.1 m) across, with ceilings that measure 10 feet (3.05 m) tall. Such fans are usually 52 inches (132.1 cm) to 54 inches (137.2 cm). If you have a smaller room, you may be able to find a smaller ceiling fan heater, but if not, the larger kind can allow you to feel the effects of this product even more than usual. Of course, if you have a larger room, you should consider either looking for a larger fan, or installing more than one fan for the best results.
Like any fan, the ceiling fan heater becomes part of the décor rather than just an appliance, which means that it is important to find one that matches the rest of the room. When it comes to the metal area that houses the motor, you typically have the option of white, bronze, brushed nickel, or black. Consider how the metal would fit in with the décor already in the room before you choose. You can also usually choose among white, cherry, walnut, maple, and black finishes for the fan blades. Be sure that the blades and metal that you choose for your ceiling fan heater match both each other, and the room in which the fan is placed.
You should also have the option of how the ceiling fan heater is mounted. Most come with two choices, with the first being a flat mount on the ceiling. Some also come with a selection of downrods so that you can choose how low the fan hangs. If you have a particularly high ceiling and do not want the fan to sit too high, you should choose a downrod, while rooms that have lower ceilings should usually get a fan that is mounted flat.