How do I Choose the Best Black Ceiling Fan?
Choosing the best black ceiling fan for your living or working space can be simple if you consider the features you need and want most. For instance, style may be more important than motor speed or noise, or vice versa depending on the room and your preference. You may need the black ceiling fan you choose to have a center light or just want decorative blades to liven up plain white plaster.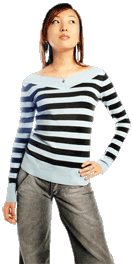 Black and white printed ceiling fan blades are available in graphic, allover designs such as floral patterns and zebra stripes. These types of ceiling fans can add interest and personality to more informal black and white color schemes. Black and white patterned fans should fit in with the room's style or they may easily appear out of place. Using similar, but not necessarily matching, prints elsewhere in the room, such as on curtains and throw pillows, can help tie in a white and black ceiling fan.
If you don't want a whimsical looking ceiling fan, yet prefer something more decorative than plain blades, there are several possibilities. A black ceiling fan with scrolled, wrought iron accents on the top near the hanging rod as well as on the blades can be sophisticated. Everything is still black, but the openwork design allows contrast against the ceiling and wall colors. Some types of scrolled metal black ceiling fans feature silver-colored accents on one edge of the blades as well as on the hanging base.
Choosing a black ceiling fan with a center light can be a good choice in darker rooms that require a lighting fixture as well as cooling. Consider how bright the light will be, as this can vary greatly from the single fixture models and those with a group of chandelier type lights in the center. If possible, it's a good idea to view different black fan light models at a store or showroom before making your final decision. Doing this can also allow you to compare the air circulation and motor speeds of different black ceiling fans.
If you're not sure of what blade number to choose in a ceiling fan, four is considered the average. Once you factor in the motor speed and air circulation power, the choice of blade number in a black ceiling fan is a matter of personal preference. Oftentimes, it's not so much the number of blades, but the style of them that will make the most impact on a ceiling fan's appearance. To add style interest, you could opt for twisted or tapered blades rather than flat, uniform ones.