How Do I Choose the Best Car Mechanic Courses?
Some people enjoy working on cars as a hobby, while others may be looking for a career. When you are choosing car mechanic courses, it can be helpful to know what your goals are so you can choose beginner or advanced classes. You may also want to find out what types of repairs you might do during the course of your car mechanic training. Knowing if the tools are provided for you can help you avoid unnecessary purchases while making sure you are not hindered in your learning due to lack of equipment.
You may want to take car mechanic courses in order to help you save money on car repairs. If this is the case, you will want to take very basic courses that teach you how to perform routine maintenance on your vehicle. Some of the things you may want to study are how to do oil changes, rotate tires, and replace filters. This type of car mechanic training is most effective if conducted one-on-one with a qualified instructor.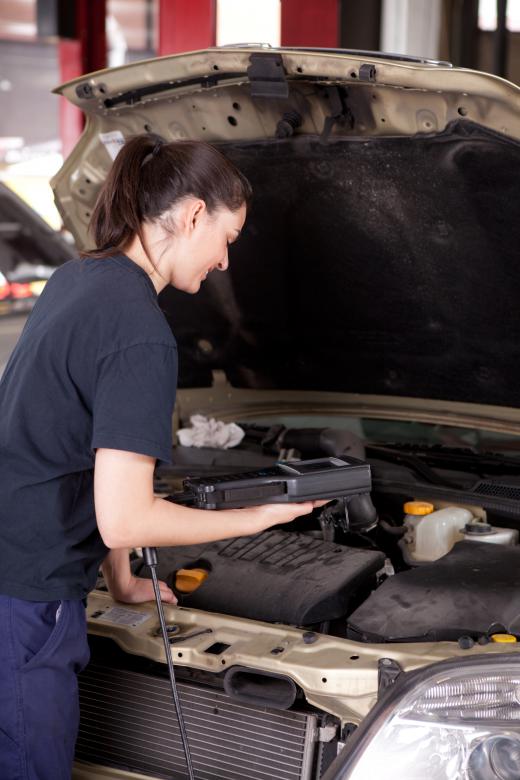 Some people want to gain car mechanic certification in order to help them find a job. If you are interested in a car mechanic career, you may want to find a course that is accredited. These courses could be anywhere from six months to two years in duration and cover a variety of subjects, such as engine repair, diagnosing computer codes, and heating and cooling systems. After completing training, you may be required to take a practical exam before being allowed to graduate.
It is a good idea to look at the location where the car mechanic courses are being held in order to assess what type of training you might receive. You may want to notice if the bay is well lit and free of debris in order to make sure you will be able to work safely. It can also be helpful to note if there is an automatic lift for the vehicle you will be working on. This can make it easier to learn practical applications because you can be provided easy access to areas that might otherwise be difficult to get to.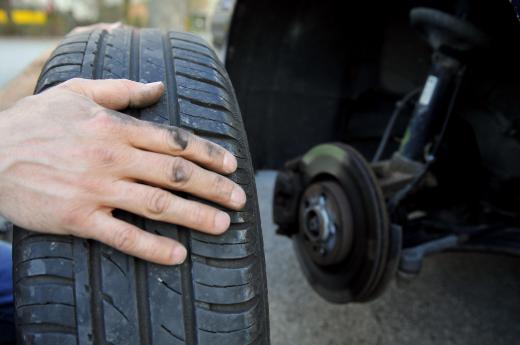 Different car mechanic courses can require special tools, so it can be important to know which ones are needed before you sign up for classes. Many schools provide tools for students to use, while others may ask them to purchase these items separately. Knowing what to expect in this area can help make sure you are prepared for the first day of learning, whether you are taking beginner or advanced courses.
AS FEATURED ON:
AS FEATURED ON:






By: Tyler Olson

Trade schools that teach auto maintenance should give students hands on experience.

By: Tyler Olson

Auto maintenance classes should be accredited.

By: Kimsonal

Learning how to rotate tires can save money on car repairs.

By: uwimages

Basic mechanic courses will teach the student how to perform routine maintenance on a vehicle.

By: Konstantin Kulikov

Courses might include determining the best power tools for particular jobs.

By: Anthony Maragou

Some car mechanic courses may require students to purchase their own tools.