How Do I Become a Mechanic?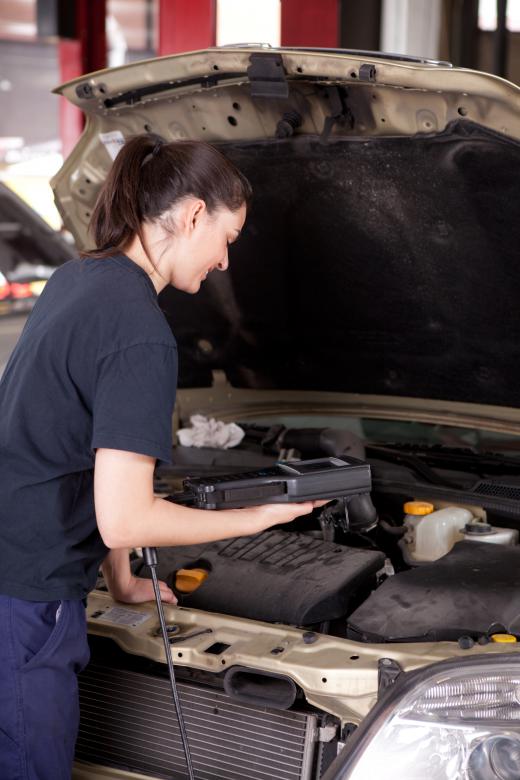 Becoming a mechanic requires getting the right training, including an apprenticeship or internship. Working with a potential employer while training allows you the chance to showcase your skills and better your chances of landing a job when training is complete. You should also consider what kind of mechanic you want to be, because that can determine the specific kind of training you will need. Careers in this field include working on automobiles, commercial trucks, motorcycles, trains, boats and aircraft.
High school students have an advantage in getting started, because they often have access to free mechanic training programs at school. Some employers hire students directly out of these programs. If a student shows promise, an employer might pay for the student's cost of obtaining an associate's degree or vocational training. The student will sometimes need to sign an agreement promising to work for the employer after graduation before the employer will agree to pay any post-secondary education costs.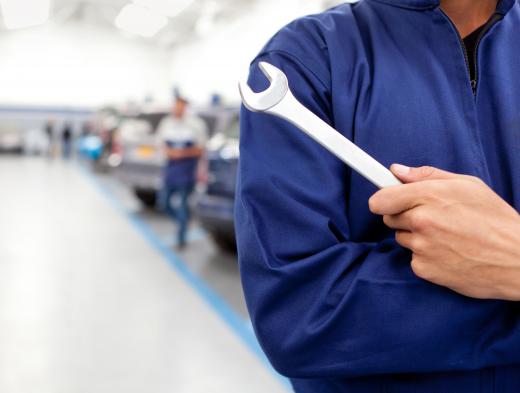 If you already graduated from high school, post-secondary training will likely be needed to become a mechanic. This is partly because of the increasing complexity of the field. Many automobile functions, for example, operate on electronic or computerized systems. Diagnosing and repairing theses systems requires a higher level of expertise than what was required for older cars that ran solely on a mechanical basis.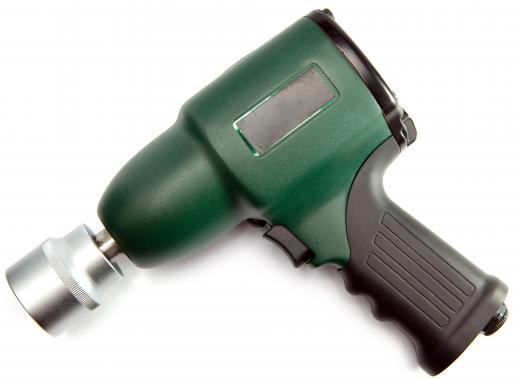 Pursuing vocational training or a two-year degree program is the most common educational requirement. You should be sure to choose a program that provides plenty of hands-on training and meets all requirements and certifications needed to become a mechanic. Once you are employed, ongoing training is often required to keep pace with current diagnostic and repair techniques.
Online mechanic courses also are available. The best ones will require some hands-on experience in conjunction with the online learning. If you choose to take classes online, be sure to choose a program that has partnerships with professionals in the field who can offer apprenticeships or internships. Training directly with an employer is one of the best ways to learn, become a mechanic and secure a job.
Aside from formal training, skills in reading comprehension, computers and math are all needed to become a mechanic. Mechanics often study manuals on learning how to repair or troubleshoot problems according to an employer's standards. An understanding of basic electronics is another valuable skill.
Whether you choose to become a mechanic who specializes in autos, commercial trucks, motorcycles, trains, boats or aircraft, the basic duties of the job are the same. Mechanics are expected to conduct inspections, maintenance and repairs that meet all employer specifications and safety requirements. Mechanics are also required to have a good understanding of the tools and equipment they need to perform the job.


By: Tyler Olson

Mechanics can gain training and certification at an accredited vocational school.

By: Tyler Olson

A mechanic working.

By: Andres Rodriguez

Mechanics have usually obtained post-secondary eductions and professional certifications.

By: Konstantin Kulikov

Mechanics need to be knowledgeable in the proper use of a variety of tools.

By: WimL

Mechanics check and replace a vehicle's fluids.