How do I Choose the Best Business Security Software?
The best business security software is easy to use, tracks both physical and electronic access, can be customized to address specific concerns, and provides a range of reports and activity trackers. There is a range of different software firms that specialize in business security software. It is important to note that the cost of the software may not be directly proportional to the quality of the product. Many firms trade on a trademark name to obtain customer confidence, but may not provide a superior product.
As with all software, a tool that is hard to use, not intuitive, and requires significant training will not be used as effectively as one that has a better design. Most business security software offers a trial period. Use this time to test all the features provided with the tool to identify relative strengths and weaknesses.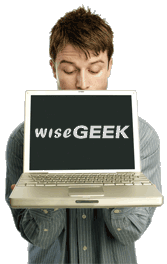 There are two primary areas of risk that typically should be address by business security software: physical threat to the facility and information technology-based threats. The ideal software product addresses both types, but may provide varying degrees of quality. Take the time to investigate the functionality provided and determine if all of your needs can be met with one product.
Look for a software product that can be customized to meet your specific needs. For example, a company with multiple locations usually needs a security system that can manage data feeds from computers outside the computer network. In addition, the ability to record, refocus, and time stamp these data feeds is important.
From a data security perspective, look for software that allows the administrator to monitor multiple data ports and track Internet protocol (IP) addresses of computers attempting to access the network. In addition, there should be a feature for automatic notification of various security-related scenarios. This function commonly is found in commercial security services, but can be provided by a software program as well.
Activity, identified threats, and suspicious activity typically must be tracked and a physical report issued on a regular basis. This report output should be customized to focus on items that require attention or the identification of a trend. These features increase the security of this type of system, since the operator has the information necessary to make a decision and adjust to changing circumstances. Many business security software products electronically provide these reports, and this information can be pushed to e-mail or added to a customized dashboard, if required.
AS FEATURED ON:
AS FEATURED ON:






Man holding computer