Miscellaneous
Fact Checked
How Do I Choose the Best after School Tutor?
There are several important considerations to make when choosing an after school tutor for your child, including tutor experience, if you also require after school care, and the tutor's interaction with the child. In most cases, after school tutoring is necessary to help a child with special learning challenges, though it is not unusual to set up this service for after school care requirements. Many parents find tutors for their children through recommendations made at the school or through the child's teacher. Effective tutoring has been proven to be incredibly useful in boosting a student's grades, self confidence, and learning abilities.
When choosing an after school tutor, experience is incredibly important. For children who just need a bit of help catching up assignments or improving their grades, an after school teacher tutor or older student may be ideal. Many responsible high school students make excellent tutors for younger kids and often are able to make tutoring more fun for the student than adult tutors can. In the event that the child to be tutored has special needs or learning disabilities, it is likely to be more effective to choose a professional tutor or service with the proper training to handle the situation.
An after school tutor will commonly meet with the child in the child's home, the tutor's home, or in the school or library. Some families require after school care in addition to tutoring services for their child. In these cases, it is worthwhile to consider enrolling your child in an after school program or extended daycare program that offers professional tutoring services. Most of these tutors are teachers or education graduate students and are capable of handling almost any academic challenge effectively. You may also consider sending the child to one of the noted tutoring programs offered by private companies.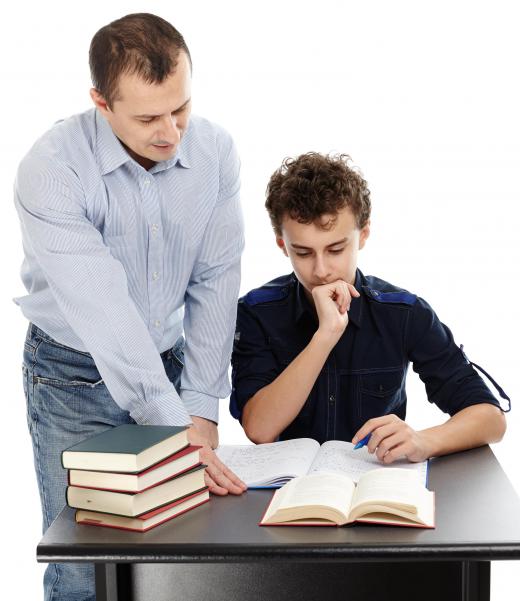 Regardless of the experience and availability of an after school tutor, if he or she does not interact well with your child the process will be ineffective. It is important to watch the interaction between the tutor and child to ensure it is a good fit and will be beneficial to the child and his or her learning experience. Studies have shown that children who work with a tutor they like and can relate to are more likely to show drastic improvements in grades and abilities. It may be necessary to try out a few different after school tutors before the right one is found.
AS FEATURED ON:
AS FEATURED ON:






By: Jacek Chabraszewski

Tutors are often recommended by local colleges, libraries, or community centers.

By: xalanx

Some middle and high schools offer free tutoring programs for students.

By: Lisa F. Young

After school programs are usually hosted by local libraries.