Miscellaneous
Fact Checked
What are the Different Types of Before and After School Programs?
Many schools and local businesses offer before and after school programs for children. Parents whose work hours exceed the school day often use these programs as an alternative to baby sitters. Some before and after school programs have no particular theme but provide kids with a safe environment in which to study and socialize with other kids. Many programs are focused on a particular theme such as sports, music, or art.
Sports programs often run on a seasonal basis because the climates in many places are not conducive to participating in certain kinds of sports year round. Some programs are geared towards kids who are skilled at particular sports, but most programs cater to kids with varying levels of ability in all sports. Parents are normally responsible for providing basic equipment, such as running shoes or athletic shirts, but the program organizers normally set up any apparatus that are required for the particular sport. In towns where several sports programs exist, the organizers often arrange sports matches involving participants from different programs.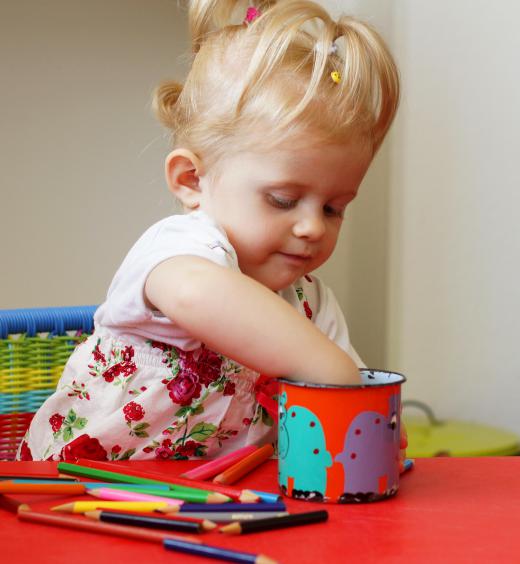 Many before and after school programs are geared around music and the creative arts. Music programs often enable children to learn how to play several different musical instruments as well as teaching kids how to sing and act. Many schools have after school programs at which children can learn about different painting styles and other art related skills. Some programs have a small class and just one teacher while others involve several teachers, each of whom has a specialized skill. Kids spend a certain amount of time with each teacher before moving onto the next class to learn a different art style or musical instrument.
Before and after school programs often have an academic focus, and children who have learning difficulties are able to spend more time one-on-one with teachers who can assist them with math, language skills, and other topics that they struggle with. Advanced learners also attend programs that have special curricula designed to provide a more challenging level of learning. Study center programs at schools provide an environment where kids of all ages can do homework before or after school under the supervision of teachers.
Some before and after school programs enable kids to participate in outdoor activities such as swimming, canoeing, or rock climbing. These programs often partner with vendors that offer summer camps where kids can participate in day-long sessions. Some after school programs also organize occasional field trips either during the regular program hours or on days when schools are closed.
AS FEATURED ON:
AS FEATURED ON:






By: Köpenicker

Working parents sometimes need before and after-school care for their children.

By: Marek

Some after school programs involve camping activities, such as canoeing.

By: My 3 kids

Community youth leagues are a popular after school program.

By: Lisa F. Young

Local libraries often host before and after school programs.

By: Petro Feketa

Many before and after school programs give students the opportunity to work on homework.

By: bst2012

Tutoring may be available either before or after school to help students stay on top of their studies.

By: Rido

School sports are typically seasonal.