How do I Become an SEO Content Writer?
In order to become a search engine optimization (SEO) content writer you should know how to write well and understand certain basic aspects of SEO content and how to utilize it in your writing. You may then need to find companies looking to hire SEO content writers, or who act as intermediaries that hire writers to provide content for other companies. It may be easier to find such a job if you have some educational background in writing or extensive experience in writing, especially if you have some type of focus in SEO content. To become an SEO content writer you may want to create or choose some samples of your work and then apply to these types of companies.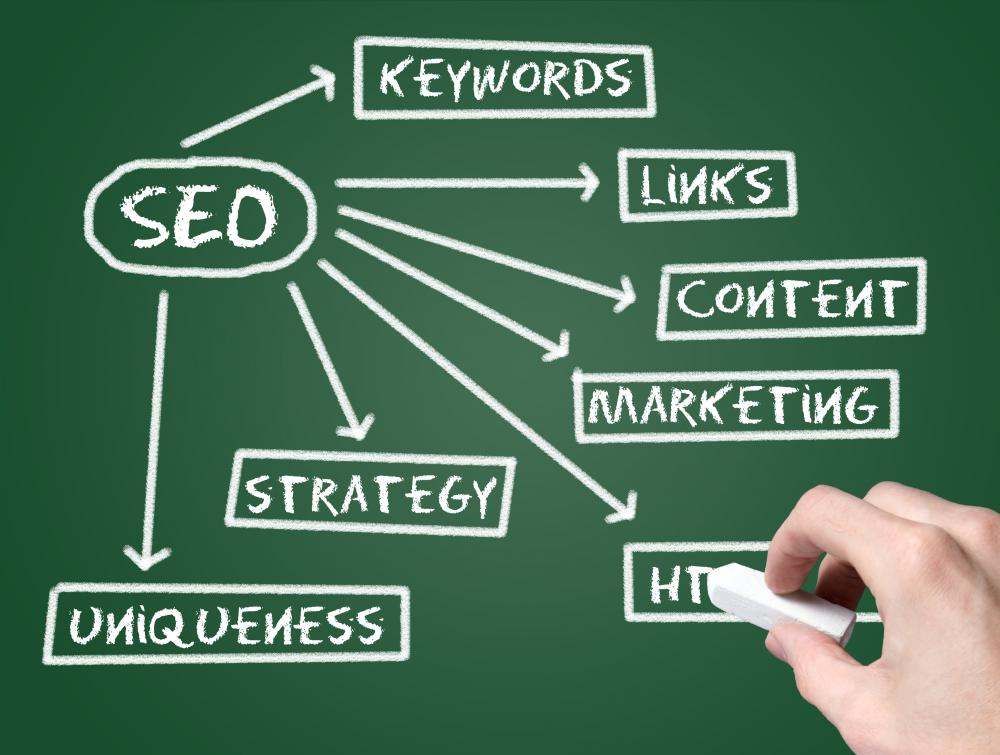 SEO content writing is a particular type of professional writing in which a certain term or keyword is used multiple times throughout an article. This is done to increase the likelihood of that article appearing when someone enters that phrase or keyword into a search engine. To become an SEO content writer you should begin by having some solid foundation or skills in writing. This can often be enhanced by having a degree in English or writing.
Having a degree can be especially helpful if you are just starting off and looking to become an SEO content writer with little prior experience. Such educational background is not strictly required, however, and your ability to write well is typically more important than any degree. You should also generate some samples of your writing, either from classes you have taken or from previous professional writing work. Any writing samples you may have that demonstrate previous SEO content writing can be especially helpful.
If you do not have any such previous writing experience, you can still become an SEO content writer, but you may need to do a bit of research into how SEO content writing works and what is expected. You may want to give yourself a few assignments to get a feel for it. Think of something you have recently typed into a search engine, and then write an article where you use that short phrase six or seven times throughout the article. You may want to do this a few times, not only as an exercise for yourself but to generate a few writing samples.
Then, you should look for employers looking to hire SEO content writers and apply at these companies. You might want to look for freelance writing opportunities as you try to become an SEO content writer, as many companies do not hire staff writers but prefer to work with freelance writers instead. It may seem difficult at first, but as long as you are willing to stick to it and keep searching for opportunities, then you could very well become an SEO content writer.