How Do I Become an Area Account Manager?
An area account manager is responsible for managing a firm's relations with particular clients within a designated territory. Additionally, account managers normally preside over account administrators who handle the client's day-to-day needs. Someone wishing to become an area account manager must typically have graduated from college and have solid business training. Since account manager jobs are found within many different sectors of the economy, most firms require account managers to have some prior industry related experience.
After graduating from high school, someone wishing to become an area account manager must enroll in college and complete a degree in business administration, management or a similar topic. Someone hoping to manage accounts within a specific field may have to complete a degree in a topic that relates specifically to that industry. An engineering graduate may be able to gain work as an area account manager for an engineering firm although some firms may also require applicants to have completed a postgraduate degree.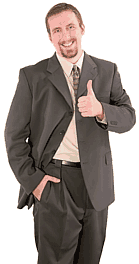 Many companies prefer to promote existing employees into managerial roles in which case someone wishing to become an area account manager may have to spend some time working as a junior employee before moving up the ranks of the firm. Major firms typically have several tiers of management in which case a college graduate may become work as a departmental supervisor or manager before eventually assuming control of operations within a designated area. Additionally, some firms prefer to hire area managers who are not only existing employees but who also have experience operating within a particular market. In other instances, firms consider applications from outside candidates who have experience working in similar roles at rival firms.
On a day-to-day basis, an area account manager must attempt to solidify existing business relationships and uncover new ways to expand these relationships so as to generate additional revenue. Therefore, someone wishing to become an area account manager must have prior sales experience. Furthermore, successful managers typically have good customer service and problem solving skills.
Area managers are responsible for hiring and training new employees and for conducting staff assessments. Applicants for these roles must have good administrative and interpersonal skills. People who lack such skills are sometimes able to be considered for these positions if they undergo training at community colleges and other institutions that offer short-term training classes in management and general human resources related topics.
The territory that an account manager oversees varies based upon the manager's experience level and the firm's client base. Some individuals oversee operations in multiple countries in which case someone wishing to become an area account manager must possess second language skills. Additionally, those employed as managers in certain industries also have to pass examinations to obtain industry licenses. A manager overseeing a wide area may have to obtain several licenses to work within the different regions that fall within that territory.
AS FEATURED ON:
AS FEATURED ON:






Businessman giving a thumbs-up