What Does an Area Account Manager Do?
An area account manager is a salesperson who is responsible for sales in a designated area. Companies that sell equipment and other types of products typically use this title to indicate that a specific salesperson has the exclusive right to develop the market in a geographical region. In certain other contexts, an area account manager supervises the relationships with current customers in a designated area.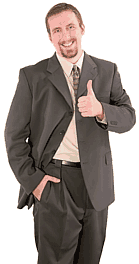 Many companies that manufacture products rely on salespeople to get their products to customers or directly to stores. A salesperson is responsible for identifying potential customers and cultivating the relationship. He must convince a potential customer to make a purchase and manage the relationship so the customer purchases again in the future. Since the salesperson is so vital to a company's distribution strategy, the company often offers an incentive to ensure the sales staff is motivated to find new business. Most salespeople are paid a base salary and a commission that is based on their level of sales and serves as the motivation for them to do their best work.
Commissions can make up a significant part of a salesperson's salary. A person in sales is typically very protective of his current and prospective customers, because it often takes a period of time for the cultivation of a prospect to result in a sale. To avoid confusion regarding who should get credit for a sale, and the resulting commission, sales staff often jealously guard their territories. An area account manager typically has a sales region formally assigned to him by a company that only he is allowed to develop.
Development of an assigned sales region involves doing anything necessary to generate sales in that area. A manager's accounts can be individuals or businesses. For an area account manager who is selling a product directly to buyers, daily work tasks often involve going to meetings, talking on the phone, creating sales presentations and generating sales reports. The typical manager has a current account list and a prospect list. He builds relationships across both to encourage sales.
In some contexts, an area account manager is also responsible for the overall sales approach for the region, including directing national resources towards local marketing, advertising and promotional events. He will likely have a budget which he must use to develop the market for the company's products in the area. This might involve working with area franchisees, for example, to develop a local promotion that will increase sales. He may decide that a promotional giveaway is a useful allocation of funds or use funds for a radio or billboard campaign. Typically, all activities are local in scope and cannot clash with the company's national strategy or marketing campaigns.