How Do I Become a Workshop Facilitator?
To become a workshop facilitator, you should first take steps to develop your public speaking skills. You may also wish to take a course or participate in a training program that teaches facilitation skills. If you plan to create and present your own workshops, you will want to learn both marketing and business management skills. Alternatively, if you wish to become a workshop facilitator for an existing business or program, you will typically need to complete a proprietary training or certification program before you can begin working.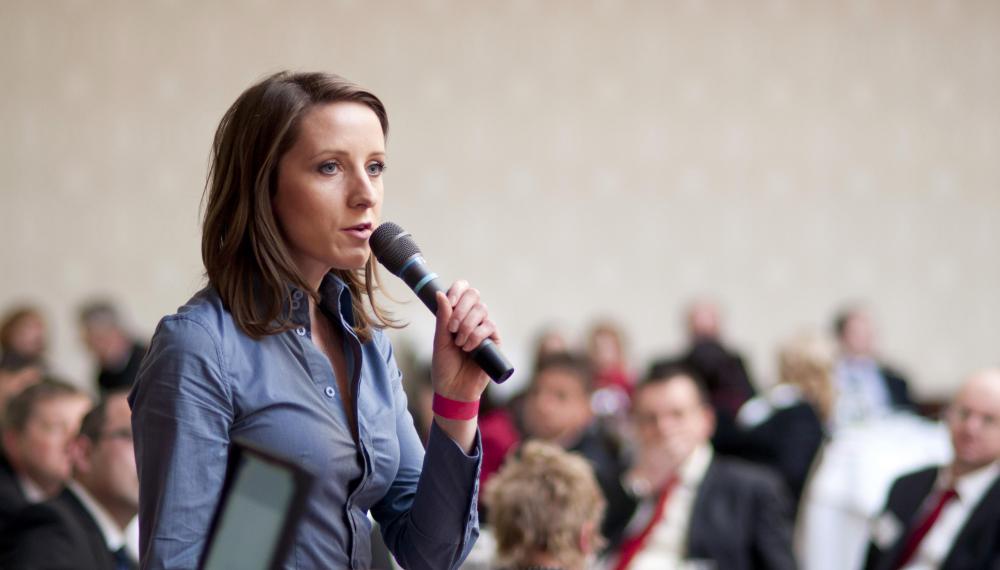 Workshop facilitators act as public speakers and educators during workshops and other short-term learning opportunities. If you do not have experience in workshop development and plan to work independently in leading workshops, you may wish to take some classes in adult and continuing education instructional design. You may also wish to receive training in public speaking. While it is possible to take public speaking classes at local colleges and universities, adult education programs also provide training in speaking in public. Another option is to take an acting or even an improv comedy class, as each of these disciplines can help you feel comfortable in front of an audience, and improv classes are especially good at teaching you how to handle unexpected interactions, which may be common in a workshop environment.
If you wish to get a job leading workshops on behalf of a business or individual, you should investigate that individual or organization's requirements to become a workshop facilitator. These requirements may include attending a special class for potential workshop facilitators. You may also be required to participate in an online training program or study assigned reading materials.
In situations where you are presenting workshops on behalf of a third party, you may not be required to organize your own workshops. If you are presenting your own workshops, however, or are presenting for businesses that require you to also book your own workshop dates, you will need to obtain some training in marketing and event planning. This training should include working with meeting hall managers, learning how to select appropriate audio-visual equipment, and arranging workshop rooms in a way that encourages participation and facilitates effective learning. If you don't want to take formal marketing and public relations classes, you can still learn the fundamentals of promoting workshops by reading marketing books and articles. It is also important to develop good relationships with your local media after you become a workshop facilitator, as getting good media coverage is often essential in attracting people to your events.