How do I Become a Stylist?
If you want to become a stylist, then you most likely meet the first requirement — a passion for style and beauty. There are, however, additional requirements to become a trained stylist. Whether you want to become a hair stylist or a personal shopper, a successful stylist must also have exceptional communication skills and meet specific licensing guidelines.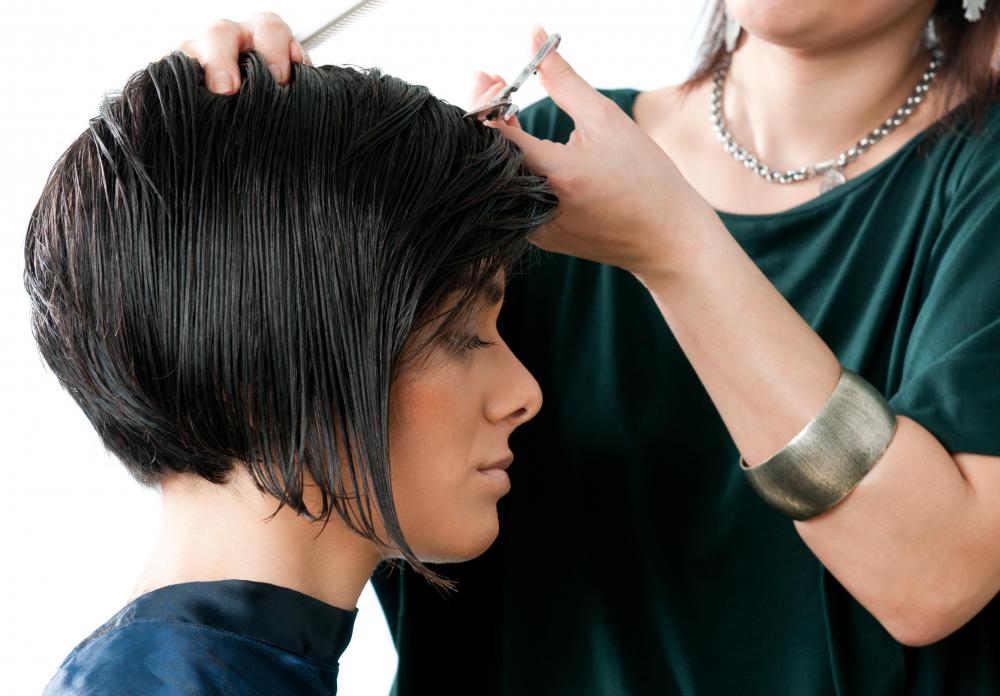 A stylist's job is not only to make his or her clients look better, but also make them feel better about themselves. To do this, a trained stylist must be knowledgeable in a variety of areas including fashion, wardrobe, hair, and skin care. Depending on your location, you may need to earn a license in cosmetology or complete an apprenticeship before you can become a stylist. In addition, most programs like this will require you to pass a written exam and complete a practical test in order to become a professional stylist.
If you decide to attend a cosmetology program, make sure it meets local licensing requirements, as most areas will not allow you to practice as a stylist without a cosmetology license. Although the program specifications vary according to the school you attend, most cosmetology schools require at least 1,000 hours of hands-on training prior to completing the program. If you plan to move or work in a different area, make sure you check the program's reciprocity standards, since this may determine whether or not your credits will transfer to a new area.
During your time in cosmetology school, you will learn how to perform a range of beauty services including facials, make-up application, manicures, and pedicures, as well as basic hair, nail, and skin care skills. Depending on the type of stylist you want to become, you may also want to concentrate on one particular area. Regardless of whether you focus on a small set of skills or learn a variety of services, make sure the cosmetology curriculum encompasses all of the areas that are covered on the licensing exam.
If cosmetology school is not right for you, check with your local licensing board to see if you can complete an apprenticeship instead. This type of program typically provides on-the-job training that also fulfills licensing and educational requirements. Some salons and spas even provide pay and benefits for those enrolled in an apprenticeship program. Check with hair stylists, salons, and spas in your area to learn more about local apprenticeship programs available.
Once you have completed the educational requirements to become a stylist, you will then need to complete a multiple-choice written exam and pass a practical test. Consisting of approximately 200 multiple choice questions, the cosmetology license exam usually covers a variety of topics such as professional image, salon safety and sciences, nails, skin, chemical services, and hair design. You will then demonstrate your abilities through a practical exam, which requires you to apply your skills on real people, in a real salon environment.
After you have received your cosmetology license, you should start building your portfolio and networking with other beauty professionals in your area. Depending on your preferences, you may want to open your own business or apply for a position with a spa or salon. Whichever option you select, there are a variety of opportunities available to you once you become a stylist.