How Do I Become a Senior Account Manager?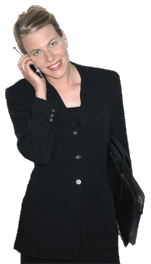 In order to become a senior account manager, earning an undergraduate college degree in business, marketing, or a similar field is recommended. Time spent working as a salesperson in charge of multiple customer accounts is also necessary to advance to a senior position. Before you can get a senior position, you must have a strong reputation for working well with others, have demonstrated solid leadership abilities and have a successful account management track record.
A college degree in business or some related field is not always a requirement for senior account management positions, but having one increases the likelihood of being promoted. Having a four-year college degree or a graduate degree is also important for new employees hoping to one day advance to a senior position. Even if a college education is not required, most employers consider individual applicants with college degrees over those who do not have one.
Before you can become a senior account manager, you must spend time gaining experience in customer account management. Most senior account managers are selected for such positions based on how well they performed as salespeople working directly with clients. A proven ability to attract new, profitable and loyal accounts is also important.
Once you become a senior account manager, a good deal of your work will likely include the use of a computer. You should, therefore, become familiar with the specific software used for account management in the industry you plan to work in. When possible, attend workshops that will teach you how to maximize your use of such programs or that offer certification in the use of specialized software you will likely use as a senior account manager.
If you work for a company where account managers are promoted from within, be sure to make it known to your superiors that you are interested in advancing to a more senior role. Always display the highest work ethic and earn a reputation for being an organized self-starter, a confident individual, and for going the extra mile even when doing so is not expected. If possible, forge relationships with other senior account managers and ask them specific questions about their duties and responsibilities in order to learn more about what skills you will need for the job.
Businesswoman talking on a mobile phone