How Do I Become a Marketing Account Manager?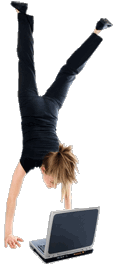 A career in the field of marketing requires specific knowledge and skills. Obtaining the right mix of education and experience is a necessity for anyone hoping to become a marketing account manager. Those interested in a position as a marketing account manager should also be on top of marketing trends, be well organized, and work well with others across many different departments.
Marketing managers have a variety of responsibilities. They must effectively market and promote the products and services offered by a corporation. In order to do this, they must understand the principles of marketing. Marketing principles deal with examining consumer behavior, identifying marketing opportunities, and maximizing profits.
Obtaining the right amount of education is a necessary step for those hoping to become a marketing account manager. Those entering the field should earn at minimum a bachelor's degree in marketing or related business field. Other degree options include those in business administration, finance, or economics. Some employers may require an individual looking to become a marketing account manager to have a master's degree in business administration. In this case, the degree should be pursued with a focus in marketing coursework.
An individual hoping to become a marketing account manager should also strive to obtain valuable experience in the field. This can be achieved by participating in internships and cooperative education opportunities while pursuing a degree. Candidates can also enter the workforce as an entry-level marketing associate and work their way up through the corporation to a position in management.
Managers in the field of marketing must stay up-to-date on new trends and technology pertinent to marketing. They should be comfortable and experienced in the various methods of getting product information to a target market. This includes knowledge related to Internet marketing, social media platforms, and the use of software programs to develop promotional materials.
Marketing account managers need to be able to work with a variety of people and departments. This includes managers across the organization in departments such as accounting, finance, promotions, and sales. The ability to take a leadership role and develop a good rapport with assistants and clients is also essential to the position.
Beyond the necessary education, experience, and leadership skills, you should also possess other skills if you hope to become a marketing account manager. This includes being comfortable making presentations and being able to communicate effectively. Exercising good judgment and being able to adapt to changes are also essential skills for the position.


Woman doing a handstand with a computer