How Do I Become a Search Marketing Specialist?
A search marketing specialist creates, analyzes, and initiates marketing via search engines. To obtain employment in this position, you'll likely need a college degree. Many employers, for example, prefer to hire candidates for this position who have bachelor's degrees in such fields as technology, mathematics, or marketing, but some employers hire candidates with degrees in other majors or those with no degrees at all; many employers consider experience and skill with search engine marketing equally important. Developing skills in creating effective campaigns, analyzing what works and what fails, and keeping up to date with search engine strategies and technologies may go a long way toward improving your chances for success in this field.
The level of education you need to become a search marketing specialist usually depends on the employer with whom you apply. Generally, however, employers prefer to hire job applicants who have bachelor's degrees in such fields as marketing, business, or technology, though degrees in science or engineering may also be acceptable. If you plan to start your own search marketing business, earning a bachelor's degree may still prove helpful, but you may find it less important. In such a case, your clients may prove more interested in your experience and track record for planning and managing successful campaigns.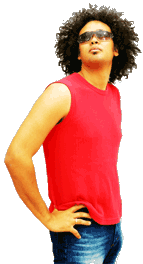 Your level of experience will likely prove very important when you want to become a search marketing specialist. Many employers and clients will expect you to have a significant amount of experience working with search engine marketing campaigns. For example, you may do well to take an entry-level position with a search engine marketing company and gradually acquire the type of expertise you need to become a search marketing specialist. If you want to start out in your own business right away, however, you might find it beneficial to gain experience working with marketing your own products and services first so you can show prospective clients proof of your abilities.
As you prepare to become a search marketing specialist, building related skills may help you not only land a job, but also perform well once you are hired. The skills you will need include campaign planning and management skills as well as the ability to analyze and report on campaign performance. You may also need excellent communication skills to work with your employer's clients or your own. Additionally, in-depth knowledge of search marketing techniques, strategies, and related technologies will likely prove critical as well.
AS FEATURED ON:
AS FEATURED ON:






Man with hands on his hips