How Do I Become a Product Development Specialist?
There are several criteria that must be met in order to become a product development specialist, including acquiring the appropriate education, studying product development in your chosen field, and completing an internship to enhance your skills before entering the job market. Product development specialists are responsible for many specialized tasks associated with the production, manufacturing, and marketing of all types of products and services. These professionals can be found in every industry, from shoes and clothing to food service and hospitality. Product specialists typically work closely with the rest of the production team to ensure new product ideas are being developed to meet the needs and current trends of the consumers in addition to keeping an eye on the company's existing product line.
Education is the first step to become a product development specialist. In order to be considered for this job, it is advised that the candidate have completed a bachelor's degree in business, marketing, or another field related study course. Many people choose to supplement their basic business education with product development courses such as art, graphic design, psychology, and sociology. Psychology and sociology help the future product development professional understand how consumers think, and graphic design and art courses are ideal for marketing projects.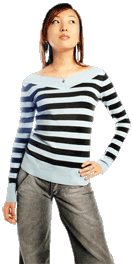 Many people who want to become a product development specialist have some idea of the industry field they would like to work in. To be fully prepared for the ideal job, students are encouraged to take elective classes related to the specific field. For example, people who hope to work as a product development specialist in the fashion industry would benefit from clothing design courses as well as traditional business courses. If you plan to develop products for the technology industry, taking specialized classes on current computer technology is an excellent way to prepare for your future career.
While it is not required, many students preparing to become a product development specialist choose to pursue internships during the last few months of college or immediately following to bulk up their resumes and gain valuable experience. If you choose to take advantage of this type of opportunity, it is important to look for internships within your chosen product field. Doing so helps the candidate establish important contacts and provides vital networking opportunities. Most hiring companies see this step as an indication of how serious and dedicated the candidate is, and it can be an important benefit in the process to become a product development specialist.
AS FEATURED ON:
AS FEATURED ON:






Woman with hand on her hip